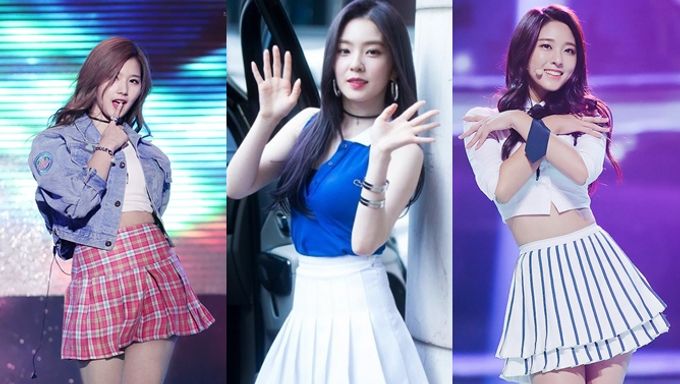 Always, what completes fashion styles is visual. Girls here proved it again.
What do you think about that the tennis skirts became the basic fashion item? Someone might agree or not, it never changes that K-Pop girls with tennis skirts always look perfectly cute and adorable. When do you imagine a girl with tennis skirt, what comes to your mind? Someone may think of I.O.I members and girls in "Produce 101 SE1". They pulled off cutest looks there. Actually, the tennis skirts originated from American Apparel, which is the North American clothing manufacturing company. It made a hit in Korea for a few years so far. 
When you get to put on tennis skirts, there's something to be prepared: Thin waist, not too big butt and cropped t-shirt. Those could make perfect look with tennis skirts into much more girlish and adorable. Kpopmap arranged K-Pop female idols' various styling with tennis skirts. Here we go!
1. TWICE's Sana
2. AOA's SeolHyun
3. GFRIEND's YeRin
4. Red Velvet's Irene
5. Gugudan's Kim SeJung