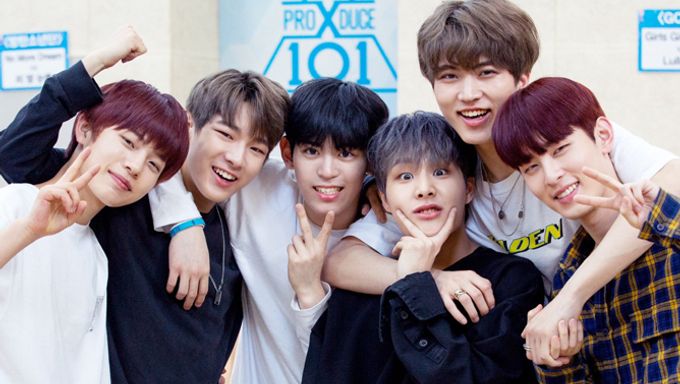 Did you enjoy the stage performances put up by the trainees of Mnet "Produce X 101"?
This week's episode was filled with joy and surprises as the trainees amazed the viewers with the skills and talents by covering the debut and hit tracks of popular K-Pop boy groups.
If you have missed out on the episode, don't worry as you can check out some of the highlights below.
#1 Enjoyable and competitive 'X' battle
Continuing from the previous episode, viewers were able to witness the competitive 'X' battle between the trainees. From NU'EST W to NCT U, the audience present on the spot were very impressed by their skills and talents.
After the group evaluations, many trainees were happy that they had completed the mission successfully. Needless to say, some trainees were also left in disappointment when they saw the amount of votes they had received as an individual.
#2 Music Works Song YuVin's mic issue
During the evaluation for the teams covering GOT7 'Girls Girls Girls' and 'Lullaby', a technical issue happened with trainee Song YuVin. His voice was unheard because of his mic problem and his fellow group mates had ended up singing his part for him. The tension was high as he was unsure if the other group will be willing to let them perform one more time.
However, the other group wanted a fair and proper battle and allowed Song YuVin's team to perform another time. With that being said, many were touched by their actions and admire their competitive spirit.
#3 Top 3 trainees with highest audience votes
Finally the group evaluation for all the trainees had concluded and MC Lee DongWook gathered all the trainees before announcing the ranks of the trainees according to the votes received.
The top 3 trainees who had received the highest number of votes was none other than Source Music's Kim HyeonBin who had covered BTS 'No More Dream'. The 2nd place went to Maroo's Lee WooJin who performed NU'EST W 'Where you at' and finally the 3rd place went to HONGYI's Wei ZiYue who had covered MONSTA X's 'Trespass'.
The next episode of "Produce X 101" will be airing on May 31, 11 pm KST on various online platforms.
Share with us your favorite moment of the show so far!
Read More : Vote For Your Favorite Trainee