Here's Everything SunMi Wears At Her "Gashina" Performance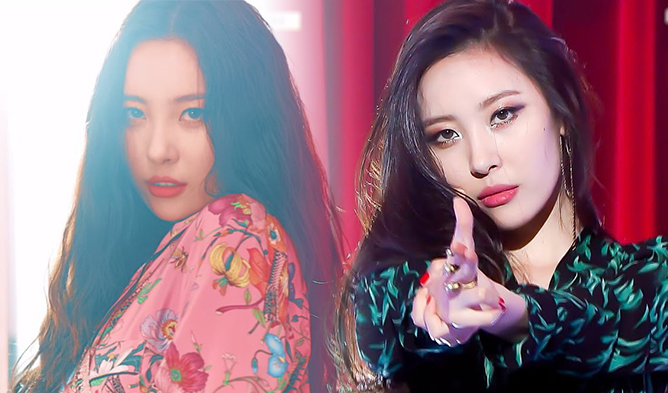 Anyone digging SunMi's stage looks everytime she comes up with new stunning dresses?
SunMi fits whatever she wears on the stage. Of course, she looks cool regardless of where she is, I mean, her clothes in her daily life are all the coolest and perfect for herself. However, on the stage the star needs to look more bold and charismatic enough to catch people's attention. And that's why SunMi's clothing and styles get bolder and nicer on the stage. 
SunMi is known to be dressed up by a stylist team, which is "LONDON PRIDE". Many netizens are highly praising them for their perfect choices on SunMi's stage looks. Even though we all know SunMi can look stunning with whatever she puts on, but sometimes special looks make her even more shining.
Must Read : Korean Fashion Finds: The Fashion Behind SunMi's "Gashina"
Kpopmap searched everything you wanted from SunMi's Gashina stage looks. Let's take a look what they are!
1. in "Gashina" M/V
GUCCI
2. in "Gashina" M/V
Jeremy Scott
3. M Count Down August 24th, 2017
Balenciaga
4. Show Champion August 30th, 2017
Saint Laurent
5. COSMOPOLITAN Korea September
COACH
6. On the way to Music Bank August 25th, 2017
Alexander Wang
Over all, the main concept for SunMi's Gashina performance seems like the harmony between simple and fancy. Different from what we feel about the item solely in the collection, which is pretty immoderate, however, SunMi makes them look more harmonious and fit to her styles very easily, which shows her skills as a fashionista.