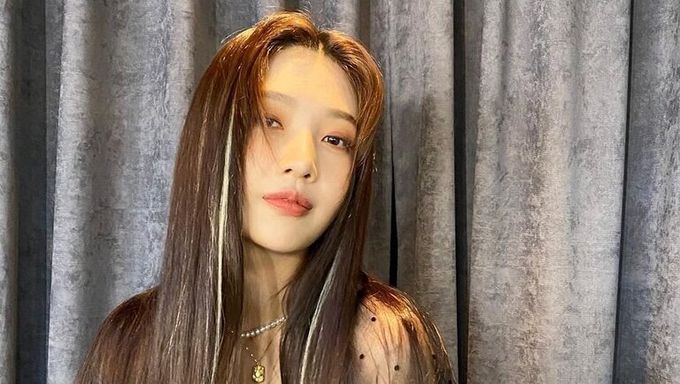 When the old becomes the new again, things suddenly get slightly interesting again.
While some people might have considered putting in streaks of highlights in your hair outdated, K-Pop idols have been bringing it back in style once again.
For those who might be hesitant to bleach or dye their entire hair, this particular hairstyle is an option that they might be able to resort to if they've been wanting to add a bit of color.
The trendiest and most popular idols in K-Pop have been showing off how it's done.
You can check them out below.
Black and blonde are a nice combination of colors if done properly. Joy's highlight streaks are subtle and suits her perfectly.
Minnie's highlight streaks are a bit more spread out but this too is another option as well. Topping it off with a head accessory such as a beret or an artist hat can complete the look.
For a bolder look, you can actually have the highlight streaks more on the bottom of the hair. UmJi's hairstyle has actually been quite popular. The two-tone styling is very pleasing on the eyes.
And if you already bleached or dyed your hair, and are wondering if you are still able to get highlight streaks, then you can look to Park JiMin's hairstyle as well.
It's fully bleached, yet still has another layer of different colors on the bottom as well.