Park SeoJoon and Park MinYoung are the main leads of the high expected "Why Secretary Kim?". He is a chaebol vice-president and she is his long-term secretary. She suddenly decides to quit after nine years.
Various teasers of the drama were released. Here is the latest one.
It starts with a romantic song and flowers petals falling down. The girl wearing white dress is looking around and is searching for the male lead in a beautiful background. He also appears in a perfect fashion and is looking for her. The set is amazingly idealistic and dreamy. They run to each other.
They finally meet at a pretty fountain. She screams "Vice-president". He smiles at her and makes a hand sign. It then turns funny. While holding her resignation letter, she screams "Please accept resignation!!". He misunderstands "resignation" by "love" as it starts with the same letter in Korean.
He then answers to her [misheard] "Please accept my love", by "ok, today I will especially accept" and starts doing hearts to her. The girl keeps repeating "resignation" while being stuffy.
The two of them seems to form a romantic and yet hilarious couple.
Two more teasers where released. This teaser has similar vibes and hints to viewers on their misunderstandings and love line.
In this one, the main characters are highlighted. The vice-president (Park SeoJoon) looks full of himself with his "Perfecto" (Perfect) while looking at the mirror. And the secretariat (Park MinYoung) looks professional as she announces that he has work to do.
You can find more information about the drama in the Cast & Summary, here.
The drama is to start airing on June 6th.
Read More : Park MinYoung Is A Super Pretty Secretary For "Why Secretary Kim?"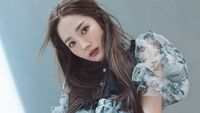 Became a fan of Park MinYoung
You can now view more their stories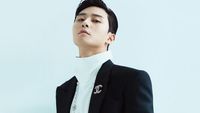 Became a fan of Park SeoJun
You can now view more their stories