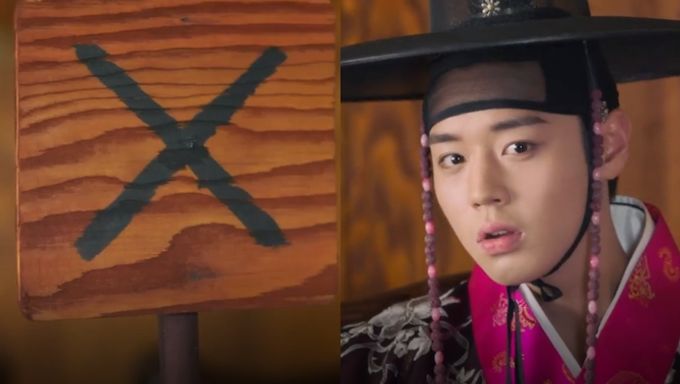 Have you started the historical comedy "Flower Crew: Joseon Marriage Agency"?
The main cast is composed of Kim MinJae, Gong SeungYeon, Seo JiHoon, Park JiHoon, and Byeon WooSeok. This drama tells the story of the king who meets the Flower Crew – the best matchmakers agency in Joseon –  to transform his first love from a poor background into a precious noblewoman. The king and the Flower Crew risk their lives to protect her. For more information and posters, don't forget to check our cast and summary here.
At the end of episode 2 that aired this Tuesday (Sept. 17), "Produce 101" Season 2's song 'Pick Me' made a hilarious appearance. You would surely remember that Park JiHoon acting in the drama was a participant of the survival show and first debuted under Wanna One before continuing with solo activities.
Here is the context. The 3 members of the most popular couple matching agency in the city (Kim MinJae, Park JiHoon, and Byeon WooSeok) are looking for a new female member to join the agency. They then opened an 'audition' to find the one.
In the background, 'Pick Me' song was turned on and some participants were dancing to a Joseon remake version of 'Pick Me' in front of the 3 members. Park JiHoon can even be seen dancing with his fist.
Have a look at the scene in the video uploaded below.
대국민 매파 오디션! '매파101' 조선시대 ver.

춤을 이리 열심히 추는데 불통이라니🤣
너무한 거 아니오 큰언니~?ㅋㅋㅋ#꽃파당 #김민재 #박지훈 #변우석 pic.twitter.com/bIoBLU2H6D

— @jtbclove (@jtbclove) September 18, 2019
Do you also find it hilarious?
Read More : "Flower Crew: Joseon Marriage Agency" (2019 Drama): Cast & Summary