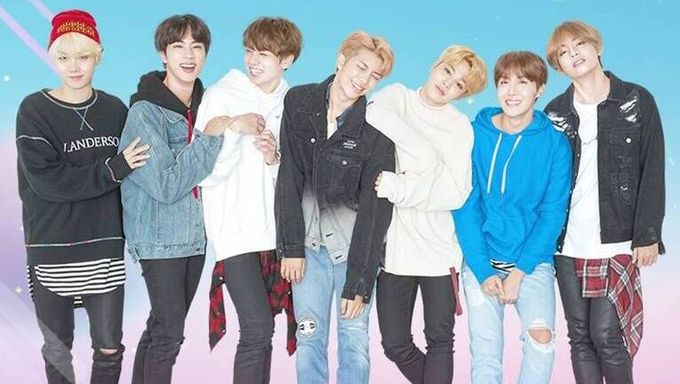 BTS have a lot of memorable and hilarious moments on TV, but you also might be aware that they probably never got to share literally everything that happened on their journey to superstardom.
Fortunately, they've revealed quite a lot over the years, and it's nice that the boys have had lots of laughs on their path to superstardom, because well, it would have been quite awful and painful if it involved exclusively blood, sweat, and tears.
The Ramen Incident
The influence that BTS have on the world is undeniably great.
Whatever the members wear, everyone's busy trying to get a hold of it no matter how big the price tag. Whatever the members are using, everyone's trying to use as well.
And, of course, whatever the members are eating, everyone will want to eat the same thing as well, even if it's just plain old instant ramen.
Back in 2015, BTS sat down for a radio interview.
They talked about how the first thing that they'd do once getting inside an airplane, was to get some ramen. But if you think about it, seven young guys all ordering ramen might ensure the smell of the food spreading all throughout the plane right?
Which was exactly why, pretty soon, everyone on the plane at the time were also suddenly craving ramen.
According to the boy group, there were approximately eighty people on board that particular flight, and literally everyone around started to order ramen.
And at that point, the entire plane was filled with the smell of ramen.
And guess what happened not too long after this particular event.
Big Hit Entertainment received a phone call from the airlines. The airlines asked that boy group members refrain from all ordering ramen again.
V, who confessed that it all started because of him, shyly stated that he was sorry and apologized.
Suga's Encounter With Bang SiHyuk For The First Time
Being the founder and head producer of Big Hit Entertainment, one would probably assume Bang SiHyuk would behave like a CEO in a K-Drama.
Suga thought so too...
Until he actually ran into Bang for the first time. Below was apparently what Suga first saw Bang SiHyuk doing while listening to music he really seemed to be enjoying.
JungKook's Traumatic Experience With Cheese
JungKook once microwaved cheese on top of his food at a convenience store for too long, resulting in...
No cheese.
After this event, he was frantically in disbelief.
And of course, to this day, he never microwaves cheese for over ten seconds.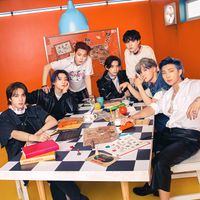 Became a fan of BTS
You can now view more their stories