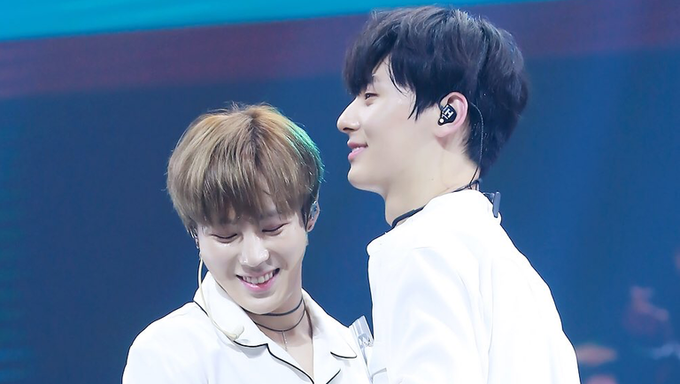 Who misses Wanna One?
They were arguably the most successful idol group to have been formed through the survival program series 'Produce 101'. Back in the day when the group was active, former members Ha SungWoon and Hwang MinHyun obviously would have lived together along with the other members inside a dorm.
With so many boys living in one large space, mix ups are bound to happen occasionally right?
So MinHyun and SungWoon once talked about how it happened once, regarding a specific item that they really wished wasn't mixed up.
One day, the group's manager purchased and brought over toothbrushes for all the members.
MinHyun told a hilarious story during his appearance on 'Knowing Bros.'. To his knowledge, his toothbrush was the grey one, and SungWoon's was the red one.
As days passed by, he always discovered that his toothbrush was wet. However, at this point, he just brushed it off thinking that someone got water on it by accident or dropped it.
So he just proceeded to brush his teeth with the toothbrush that he was sure was his.
Strangely enough, the next day, it was wet again.
So now being very unsure, he told SungWoon about the whole thing, only to be met with the response:
"Hold up, the grey one, isn't it mine?"
Oh no...
What made things even worse was how SungWoon's was extremely thorough when it came to dental hygiene, getting the brush brushing the tongue nice all the way.