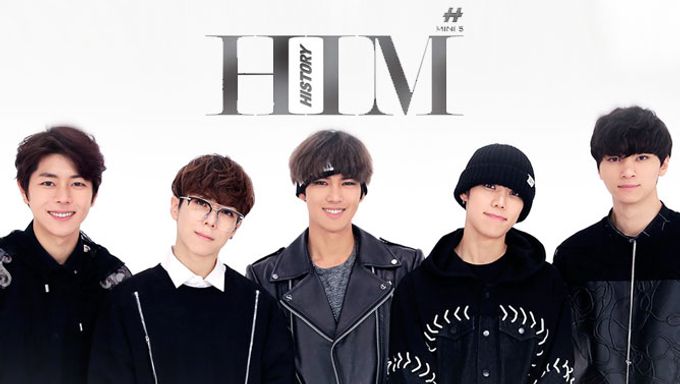 K-Pop boy band, HISTORY, made a name for themselves through a "Run To You" guerrilla concert!
On the 19th, MelonTV's 'Run To You' channel by 1theK featured HISTORY for their guerrilla concert content. Just a few days before, the unsuspecting shoppers at AKPlaza were able to see HISTORY's performance, which stopped not only ladies, but also guys and foreigners in their tracks. The group had performed their latest comeback title track, 'Queen'. Not only was this their first guerrilla concert since debut, it was also their first time performing a dance song. As so, they had prepared their hearts out for this special present for the public. And much to their delight, the concert was a huge hit as everyone responded positively, praising them for their talent and performance. 
Must Read : Teaser )) HISTORY – 5th Mini Album
Whilst shoppers were making their rounds at the mall without a thought, a special video of HISTORY came on the big screen. The video asked the shoppers to find the HISTORY members who were secretly hiding around the mall. The shoppers took part in their finding as they laughed and had a great time through their entertaining introduction. Once all of the members were found, the group danced their powerful choreography and caught the attention of the surrounding crowds. After the concert, they were met with a grand applause for their efforts. The group closed out the event with a farewell to the crowd stating that they hoped to host more concerts like this and that they hoped their fans will keep waiting for him.
Sounds like both the crowd and HISTORY had an experience of a lifetime!