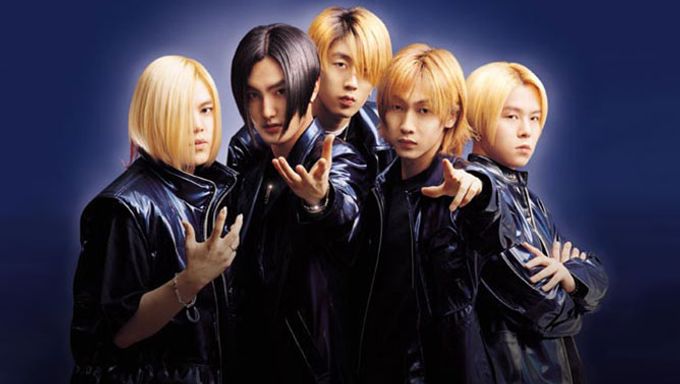 H.O.T started it all for SM Entertainment and has been the idol icon for generations to come.
H.O.T (High-five Of Teenagers) debuted in September 1996 under SM Entertainment and changed K-Pop history to come for ages. Music at the time of their debut consisted mostly of solo artists and singer-songwriters; however, H.O.T burst into the scene to start the K-Pop phenomenon of dancing boy and girl groups.
H.O.T was the first boy group created by SM Entertainment, the group consisting of 5 members Kangta, Moon HeeJun, Tony Ahn, Jang WooHyuk, and Lee JaeWon. The group found tremendous success and popularity throughout their 5 year activities, but eventually disbanded in 2001. Since then, the group had become the icon of a whole generation and an inspiration behind famous SM groups such as Shinhwa, TVXQ, Super Junior, SHINee, EXO and more.
With the re-grouping of SechsKies in 2016 - H.O.T's biggest rival, rumors of H.O.T re-banding circulated the K-Pop world. Although talks were in progress between SM Entertainment and the members, no set plans or agreements have been finalized. Each member is currently active in the industry as artists, actors, variety show hosts, label CEO/executives, and more.
Must Read : MV )) KANGTA – Diner
Meet the 5 legends of K-Pop who started it all, H.O.T!
H.O.T Members Profile
Years Active: 1996 - 2001
(SM Entertainment)
HeeJun
(Moon HeeJun)
Birth: March 14, 1978
Height: 173 cm
Weight: 62 kg
Blood Type: B
Position: Leader, Vocal
Interesting Fact: Debuted Solo as a Rocker, Engaged to Crayon Pop's SoYul
SNS: V LIVE
WooHyuk
(Jang WooHyuk)
Birth: May 8, 1978
Height: 176 cm
Weight: 60 kg
Blood Type: O
Position: Rap, Dancer
Interesting Fact: CEO of WH Creative, JTL Member
Tony
(Tony Ahn, Ahn SeungHo)
Birth: June 7, 1978
Height: 175 cm
Weight: 57 kg
Blood Type: O
Position: Vocal, Rap
Interesting Fact: CEO of TN Nation, JTL Member
Kangta
(Ahn ChilHyun)
Birth: October 10, 1979
Height: 178 cm
Weight: 65 kg
Blood Type: B
Position: Vocal, Visual
Interesting Fact: Executive at SM Entertainment, Debuted as solo artist
SNS: Twitter Instagram Site Weibo
JaeWon
(Lee JaeWon)
Birth: April 5, 1980
Height: 184 cm
Weight: 65 kg
Blood Type: A
Position: Rap, Maknae
Interesting Fact: JTL Member