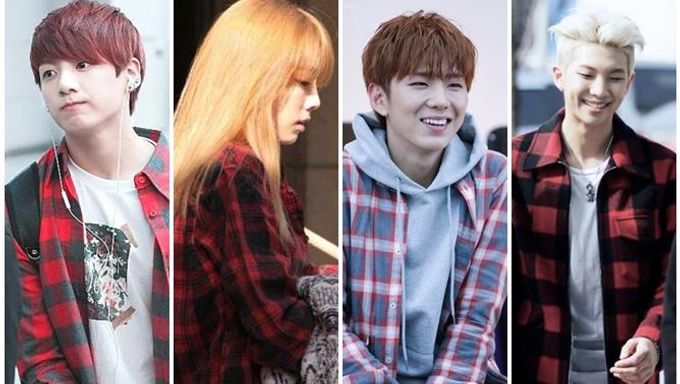 Fall is just around the corner and it's that time of the year to ready-up your outerwear wardrobe basics.
Flannels are everyone's favorite go-to piece of clothing. It's stylish, comfortable, and versatile. From high-end designer brands to streetwear, it has also been reinvented repeatedly for a long time. If worn correctly at the right place and time during fall, it can make anyone look like an image straight out of fall editorial of a fashion magazine. 
It's needless to say that our favorite K-Pop idols would look great in anything of course. They are, after all, some of the most attractive people on this planet and rocking a flannel for them would be more effortless for them than it already is. Here are some pics of idols in flannels to inspire your fall fashion looks this year.
YoungJae 
Mark
Kai 
Lai KuanLin
G-Dragon
Taeyang
Super Model Lee SooHyuk
TaeYeon
Suzy
Jay Park
Dean
KiHyun
JungKook
Rap Monster
Must Read : Korean Fashion Finds: 5 Urban Street Brands Killing it in F/W 2017