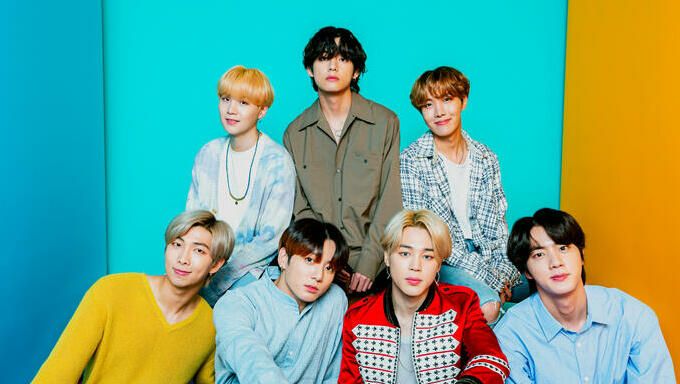 Many people know of BTS but have they actually seen them in person up close?
South Korean netizens of an online community, who have actually seen the members up close have shared their impressions on the boy group members.
And the majority of them have actually described some of the members in a completely different way than what they are made out to be on screen.
Suga
Many ARMY know Suga as very quiet, direct, chic, while always maintaining his "coolness". This often times results in him being made in to a somewhat intimidating figure. However, according to many South Korean netizens who have seen Suga in person, they described him as one of the most easily approachable members of the group. They've also said he looks too cute to have a personality that he often shows on screen.
Jin
Jin is often times very goofy and plays around a lot, despite being the oldest of the group. According to netizens, he's actually very handsome but also very cold-looking at the same time. He has been described by some as "icy". Some have stated that he can look very intimidating when he doesn't smile. However, we get the feeling that maybe they caught him on a day when he just didn't feel like smiling.
J-Hope
Many netizens have stated that the cameras don't do justice for J-Hope when it comes to his visuals. They stated that he just has this unexplainable superstar aura and is even more handsome when seen in person.
RM
Netizens who have seen him in person described him as masculine, charismatic, and model-like. The description really does seem to fit him perfectly.
JiMin
Many were actually shocked when they saw JiMin in real life. On screen, he looks so fluffy and bubbly. But according to netizens who've seen him in real life, they've described him as "inhuman" while also having a cold aura. Some netizens stated that they felt like they were being looked down upon because he just looked too intimidating. But seriously, while he can look adorable when he smiles, JiMin does have one hell of a death stare when he wants to be sharp.
V
We're sure many people would be curious to see what one of the most handsome men in the world look like in person. While V has often been portrayed as a "beautiful" idol, many South Korean netizens described him being a lot more masculine than they expected him to be. They stated that in real life, he is closer to "handsome" than "beautiful". Well, kind of the same thing isn't it? They added that the cameras are unable to really capture just how handsome V really is.
JungKook
Probably the closest to what anyone would have imagined, they described JungKook as really friendly looking. He was voted as having the warmest vibes of all the members.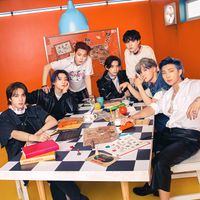 Became a fan of BTS
You can now view more their stories