Do you like dancing or are you interested in watching dance choreography? If you are, you are definitely in the right place as today we will be looking deeper into choreography of K-Pop idol groups.
On Apr. 27, ChungHahad pre-released her single, 'Stay Tonight' and fans were mind blown by how incredible the choreography was for her comeback. Once again, ChungHa did not disappoint with the 'Stay Tonight' and through various dance performances released by Mnet "Studio Choom" as well as "MU:Fully", many were able to see how much effort was put into the choreography.
Long time ChungHa's fans would know that the street dance genre, waacking, is one of her forte. However, for this choreography, ChungHa and the dancers were seen vogueing, which is also a form of dance that involved angular and intricate movements of the arm and hands.
The start of the dance was already incredible as ChungHa had first emerged from the 'shell' which was made by her dancers.
With that, the dancers and her were seen matching the beats of the song. For some, they shared that it looked like as if ChungHa was about to 'bloom' from the shell and that the dancers were following her movements, waiting for her lead.
Throughout the choreography, ChungHa made use of different levels and sequencing which gave the overall performance a 'tight' feeling with all the beats being filled.
One of the highlight of the choreography is probably the chorus with ChungHa rotating her hips with her hands placed in a sharp angle.
The lines of her arms and body could be seen clearly and the synchronization with the dancers is also impressive.
Perhaps one reason why many would call ChungHa the 'queen' of dancing is because of the fact that her facial expressions would draw people to her. Dancing is one factor but the stage presence of an artist also plays a huge role when it comes to performing.
Moving back to the choreography, you might notice at one point where ChungHa was lying on top of 6 male dancers!
As they flipped at the same time, ChungHa was seen rolling across and it was an interesting and fresh idea that was not commonly seen.
Finally, at the dance break of 'Stay Tonight', another stunning set of dance routines could be seen as ChungHa layered the steps with her dancers.
The formation as well as the angle filmed for the video had allowed many to see the importance of the usage of space.
ChungHa had definitely stepped up once again with her unique vogueing style and smart use of formations to show the diversity of dance.
Do you also like the choreography of 'Stay Tonight'?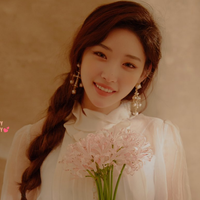 Became a fan of ChungHa
You can now view more their stories