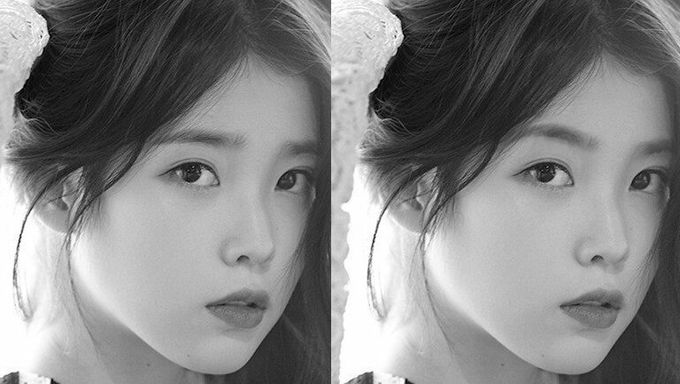 Eyebrows are quite important, as they basically play the role as "frames" for your eyes.
There is quite a difference between Western and K-Pop style makeup, as the latter tends to have a more straight and rectangular shaped eyebrow in contrast to the former.
K-Pop rookie Karina of aespa, has recently surprised both fans and netizens alike with the two different vibes that she gives off depending on what type of eyebrow styling she goes for.
Below is Karina with arched brows.
There's definitely a more Western style makeup vibe going on here.
The arch.
And below is Karina with straighter shaped brows in the MV for aespa's recent debut single, 'Black Mamba'.
Still the same person, yet so different in terms of vibes right?
Perhaps if you've been meaning to go for a change or transformation in your look recently, you can try out seeing which eyebrow styling would suit your visual goals best by photoshopping your selfies.
Speaking of photoshop...
To get a better idea, you can check out some of the fan made photoshopped photos of other K-Pop celebrities with contrasting eyebrow styling.
SeolHyun (AOA)
SeHun (EXO)
Park BoGum
Kim WooBin
IU