South Korean chicken franchise BBQ Chicken recently had a falling out with EXO fans.
It all started when the franchise held an event titled 'BBQ & SBS Super Concert'. Within the lineup, there were eleven "secret" K-Pop artists, each of whom were revealed one by one. Many EXO fans suspected that the final artist to be revealed as part of the lineup for the event was EXO.
Why did they think it was EXO?
It was because part of the logo image shown looked a lot like EXO's.
And so EXO-L's began to ask the franchise whether the final artist to be revealed was EXO.
Unfortunately, BBQ Chicken responded by saying that they couldn't reveal who it was and that the final artist's agency has not responded to their request of showing up and performing for the event.
And it was at that moment that BBQ Chicken began promoting the event in a way that made it seem that EXO was going to be part of the lineup. They even sent out a text message to everyone who participated in the raffle for the tickets saying that EXO's addition to the lineup was confirmed.
But what was confirmed in reality was that EXO wouldn't be appearing in the event. So the franchise then edited the text message saying there were going to be artists "like EXO".
EXO-L's have been accusing the chicken franchise of scamming them and taking advantage of their fandom at the moment.
Read More : What Rookies Can Learn From SeoHyun's Decision To Leave SM Entertainment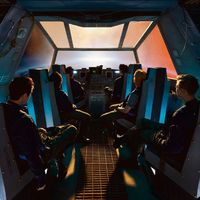 Became a fan of EXO
You can now view more their stories