In the past year, the world of K-Pop has been a platform that has been affected by various different social issues. One of them had something to do with feminism.
Feminism has a strong presence in South Korean society, but despite the fact that it does, the majority of women continue to face discrimination and unfair treatment in various forms. And despite feminism's strong presence in the nation, the term 'feminism' is terribly distorted to the point where one is unable to tell the difference between a stand for women's rights and hatred directed towards men. This is to say that there are still many people in South Korea who don't understand that feminism is a cry for help and a demand for equal rights. Instead, they have been misled into perceiving feminism as an aggressive way to express disdain for men. Of course, it's also because many people who claim to be feminists in South Korea have represented feminism in the most humiliating and embarrassing way possible.
Because of this misperception, it has caused many problems for even K-Pop idols. Certain things must be cleared in order for feminism to secure its movement in South Korea the correct way. There are a couple of things people must understand. First, there's nothing wrong with being a feminist. There's nothing wrong with demanding equal treatment as a woman in society and no one should be criticized for being one. Second, feminism does not in any way equal to hatred directed towards men.
Additionally, K-Pop idols who have been caught up in controversies related to the subject at hand have never even openly expressed that they were feminists. It was just assumed by people criticizing them.
Apink member Son NaEun's previous incident with her phone case that read 'Girls can do anything' is an example. Similar phrases such as 'Boys be ambitious' have managed to prove harmless. But as soon as a popular female K-Pop idol supports her fellow women with a phrase that empowers women, some people become uncomfortable all of a sudden.
Red Velvet member Irene's incident with the book 'Born In 1982 Kim JiYoung' is another example. She never identified herself as a feminist, at least not through the media, and was merely talking about a book she found interesting, a book which even president Moon JaeIn and BTS member RM read.
Suzy's involvement in Yang YeWon's alleged sexual harassment case was also misinterpreted by many. It wasn't because that Yang YeWon was a woman that Suzy stood up, but it was because she believed her to be a victim. Although there are parts of Suzy's actions where one can admit that weren't thought out too carefully, she was responding to someone who she thought needed help. In short, she was requesting the government to simply take stronger measures against the act of distributing illegal contents online, one that could potentially harm someone's social life. It never had anything to do with feminism.
In fact, in accordance to the South Korean law, it is actually illegal to criticize anyone for being a feminist.
From these incidents, two things must happen in order to fix the current mess in South Korean feminism. Those misrepresenting feminism must be rooted out and the nation's society must be willing to make an effort to eliminate discrimination based on sex.
Read More : South Korean Male Red Velvet Fans In Outrage Over Recent News About Irene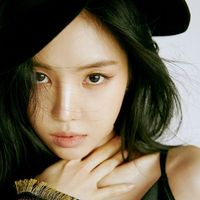 Became a fan of Son NaEun
You can now view more their stories