Every once in a while, you'll always see one of those reporters that triggers the public after asking a blatantly insensitive or sometimes even downright offensive questions to the people they are interviewing.
Such was the case with BoA a few years back in 2016.
Fans have been talking about and revisiting the interview as SM Entertainment is currently extremely active since the agency is preparing various different comebacks for the latter half of 2018.
One of the question asked how BoA felt about not being the poster girl for SM any longer and if she felt any sort of pressure in having to let the younger and more popular idols take over.
Like the smooth queen of K-Pop that she is, she answered by saying that the most popular idols always change over time and that while many people have said that SM equals BoA at the peak of her career, she pointed out that there were no idols that people these days claimed to equal SM Entertainment.
Read More : Red Velvet Joy's Dress Strap Snaps And Almost Left Her Topless During Performance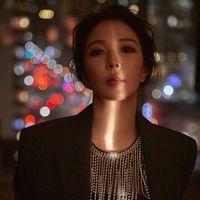 Became a fan of BoA
You can now view more their stories