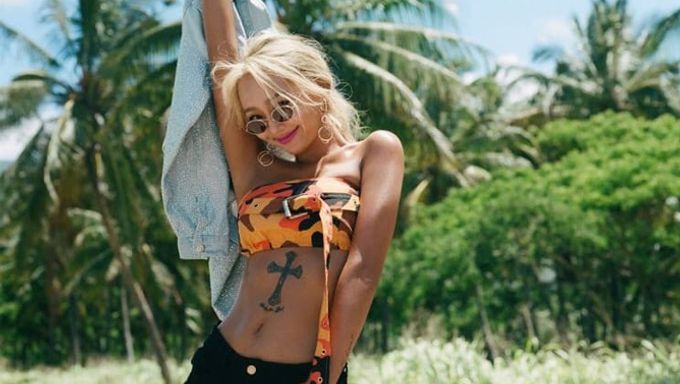 On the latest episode of tvN's "Life Bar" aired on August 9th, HyoLyn appeared on the show as a guest and shared her worries and insecurities.
HyoLyn revealed that when she was a very young child, she was diagnosed with childhood cancer, congenital biliary atresia, intussusception and so on. Due to the surgeries and treatments she had undergone, it left her with scars that resulted in her insecurities. 
As such, in order to overcome them, she had decided to get tattoos that could cover them.
Some fans might have already noticed that she has a tattoo at the front of her torso.
On the show, HyoLyn said that she considered getting a tattoo for a long time and became optimistic actually after getting it. Now, she hopes to become an inspiration to those who might have scars on their bodies and encourage them to embrace their flaws.
In addition to how HyoLyn had left Starship Entertainment and set up her own company, she revealed that it was not easy to handle things by herself. She could not sleep well and felt that it was as if she was committing a crime if she were to rest since she has to deal with many things. She admitted how she did not feel like she was resting at all even though she did.
Before the show ended, she thanked the MCs of "Life Bar" and said that she was able to share her honest feelings thanks to their comfortable atmosphere.
Finally she ended by saying that she will continue working hard as an artist and show others her diverse musicality.
HyoLyn recently came back with a summer song 'SEESEA' and will be returning with another special single 'BAE'.
Read More : HyoLyn Is A Sexy Goddess By The Sea For Photoshoot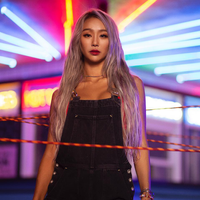 Became a fan of HyoLyn
You can now view more their stories