K-Pop idol HyunA, who left Cube Entertainment after choosing love with former Pentagon member E'Dawn over her agency, recently starred in a shopping mall CF.
However, netizens have been confused while some seemed even offended by the CF.
You can have a look below.
A post titled "I have no idea what this commercial is trying to express." surfaced on a popular online community in South Korea.
Below are some of the replies from other netizens.
"I don't know what this is but is it some some company selling porn? Lol is getting attention the end goal for them? As for the model, I understand that she needs all the attention and money that she can get her hands on and her sense of judgement has always been quite lacking, so I'm not too surprised..I'm actually worried for the company, take it down. With a concept like that, obviously people are going to think they're trash. What kind of intelligence level do you have to be on to think this is hip? And there are countless other brainless people thinking that's cool and imitating it."
"Why is she lifting her skirt up? It's not even an underwear commercial. What's wrong with her."
"...? What is this"
"If it was an underwear commercial I'd get it."
"???? So f***ing confused. F***"
"What the, crazy, seriously what's wrong with her."
"Saw it on YouTube and in the comments, people are calling her queen and it's chaos."
"I can't find any other way to describe this. Just plain cheap...."
"So crude; what is that..."
How do you feel about HyunA's latest appearance on this commercial?
Read More : International Fans Think HyunA Is On Birth Control Pills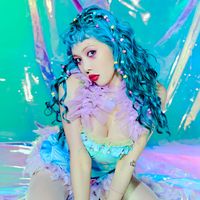 Became a fan of HyunA
You can now view more their stories