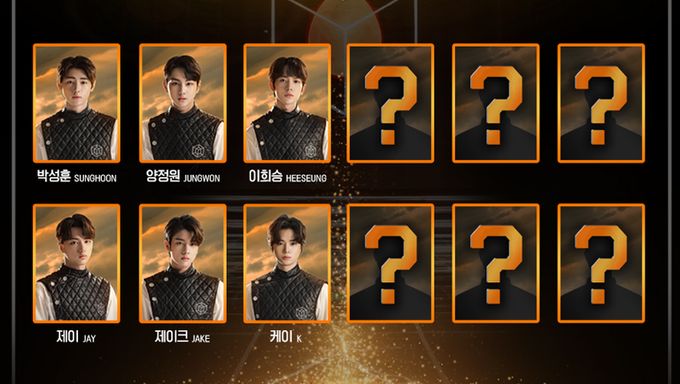 Mnet "I-LAND" is one of the most talked about survival shows in Korea these days as the next generation of K-Pop idols will be born from the show. If you are curious about the trainees on the show, you can check out their profile here.
After weeks of going through evaluations and tests, the final 12 trainees who will advance into the part 2 of the show are going to be announced soon.
The selection of the 12 trainees is based on voting. It consists of 3 votes of the trainees among the I-LAND, 3 votes from the producers and 6 votes from viewers and fans.
Previously, 6 trainees were already announced. Find out who they are below!
They are none other than SungHoon, JungWon, HeeSeung, Jay, Jake and K.
With 6 more slots remaining, viewers from all over the world tried their best to root for their favourite trainee! The vote had ended back in Aug. 2.
Previously, Kpopmap had also talked about 7 trainees who were gaining the attention of Korean viewers. Many fans from all over the world are also sharing their favourite trainee and the hope they have for them to be part of the 12 members who will advance into part 2 of the show.
In the upcoming episode airing on Aug. 14, Mnet had teased the viewers with BTSappearing on the show.
[7회/예고] I-LAND Part.2 #진출자 12명이 공개됩니다 l 금요일 밤 11시 본방송
[EP.7/Preview] 12 #Applicants entering I-LAND Part.2 is announced | This Friday 11PM(KST)

<I-LAND> Every Friday 11PM(KST) Mnet#Mnet #엠넷 #ILAND #I_LAND #아이랜드 pic.twitter.com/zVGlUrDUmS

— Mnet I I-LAND (@mnetiland) August 11, 2020
Which 6 other trainees do you think will join "I-LAND part 2"?