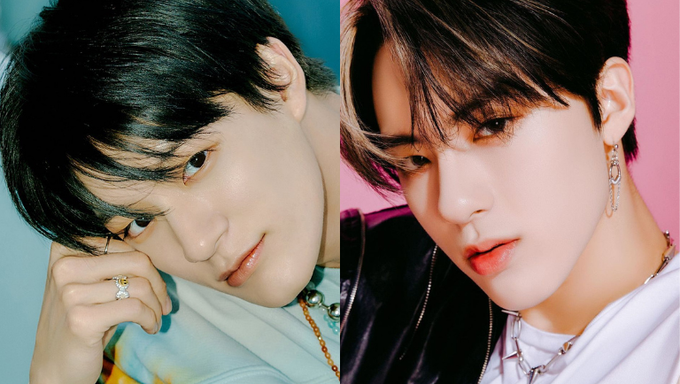 Welcome to the first article of Kpopmap's new bi-weekly series "Idol Look-A-Like"! This series will look at two popular K-Pop idols that are known for looking like each other and how similar their visuals are. However, there may occasionally be actors compared to idols included as well. 
This week we will be looking at NCT's Jeno and THE BOYZ's Eric! Fans believe they have a big resemblance to each other.
NCT's Jeno is known for his rugged good looks as well as prince-like visuals. THE BOYZ's Eric is also known for his handsomeness and especially his duality. Let's take a look at how they resemble each other.
Let's start with the striking resemblance in their facial structure, especially when they're rocking similar hairstyles.
They even have similar concentration faces when performing choreography.
The two of them give off similar vibes when they wear their glasses and have no makeup on.
Last but not least, they give off the same masculine aura when performing more sexy concepts.
What do you think of their visuals? Do you see the resemblance?
Who would you like to see in the next "Idol Look-A-Like" article?
~ Sep 23, 2021
ITZY's RyuJin and Han SoHee
12.5%
BTS's Suga and SEVENTEEN's WooZi
6.3%
BTOB's MinHyuk and TXT's SooBin
25%
Everglow's E:U and CLC's Sorn
10.4%
aespa's NingNing and BLACKPINK's Jennie
45.8%
Important notice: the vote only decides who will be covered in the next article. Everyone in the poll will be covered in the series eventually. Suggestions will also be gradually added each week.