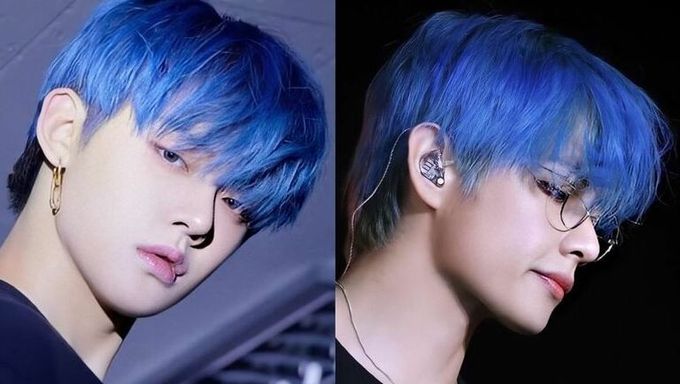 A lot of K-Pop agencies have a certain look that they like, which is why some idols in the same agency have a striking resemblance to each other.
For instance, back in the day, the common belief was that SM Entertainment selected idols with double-eyelids who looked as if they would have been in a fairy-tale. Some of the idols who exemplify this type of visual would be TaeYong (NCT), ChanYeol (EXO), SiWon (Super Junior), and etc. YG would be more inclined to select idols without double-eyelids and who had a lot of hip-hop swagger such as G-Dragon(BIGBANG), Bobby (iKON), and etc.
Of course, it's not a set rule for these agencies, but fans have always noticed that each K-Pop entertainment agency had a type of visual that they were more drawn to.
You can check them out below!
Big Hit Entertainment
While it's only been in recent times that Big Hit Entertainment has become an agency that has risen in the K-Pop scene, fans can already notice that they have perhaps the most trendiest and freshest visual direction.
JYP Entertainment
Former Wonder Girls member Ahn SoHee and ITZY's  YeJi are the classic visuals that most people are familiar with when it comes to JYP style visuals. It's not easy to pinpoint the exact elements, but starting with obvious ones such as their facial features, there's a certain innocent looking vibe to them, and in this case, mono-lids.
SM Entertainment
Ah yes, the classic SM Entertainment male visuals. JaeJoong and TaeYong not only seem like different versions of each other suited for different time periods, but it really does show that SM Entertainment likes to select "prince"-like idols. Many South Koreans consider this type of visual as one of a prince inside a fairy-tale.
YG Entertainment
You can already see so much swagger dripping from both G-Dragon and Mino. In fact, you can see so much of each other in the two of them.
Cube Entertainment
Girls who look amazing bad girls in red lipstick? Yes, that's a definite requirement for Cube Entertainment.
Stay tuned for updates!