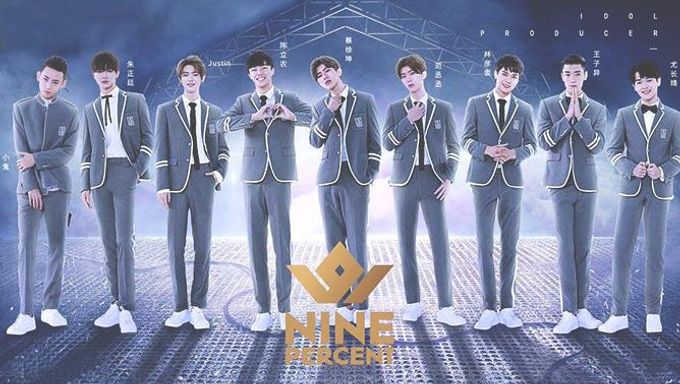 China's debut survival program Idol Producer has finally chosen the winners of the show. Cai XuKun took the number one spot while Fan ChengCheng, who was gaining a lot of attention from fans worldwide from the very beginning, took the number three spot in terms of overall ranking.
Nine finalists who received the highest votes were chosen as winners and has been reported to debut under the name 'Nine Percent'.
Needless to say, fans are already excited to see what Nine Percent will have in store for them with their upcoming debut. Among the finalists, YueHua Entertainment trainee Justin, who already has a large following due to his appearance on South Korea's Produce 101, was included as well.
Idol Producer Finalists and Results
#1 Cai XuKun - 47,640,887 Votes
#2 Chen Lirong - 20,441,802 Votes
#3 Fan ChengCheng - 15,517,014 Votes
#4 Justin - 14,574,594 Votes
#5 Li YanJun - 12,131,367 Votes
#6 JungJung - 11,938,796 Votes
#7 Wang ZiYi - 8,561,329 Votes
#8 Xiao Gui - 7,856,601 Votes
#9 You ZhangJing - 7,706,054 Votes
Read More : Fan ChengCheng Profile: Yuehua Entertainment's Gem