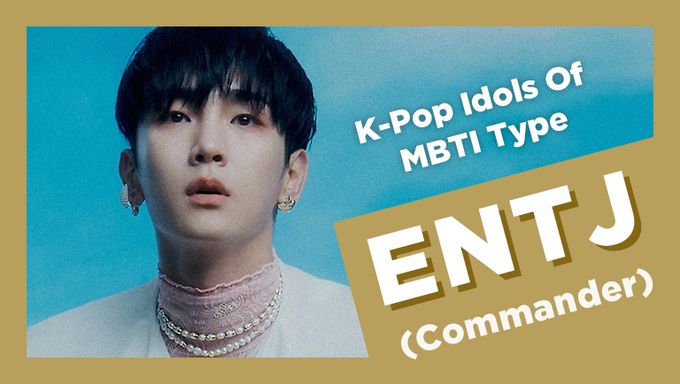 This article is a collection of K-pop idols whose MBTI type is ENTJ.
According to 16personalities.com,
A Commander (ENTJ) is someone with the Extraverted, Intuitive, Thinking, and Judging personality traits. They are decisive people who love momentum and accomplishment. They gather information to construct their creative visions but rarely hesitate for long before acting on them.

Commanders are natural-born leaders. People with this personality type embody the gifts of charisma and confidence, and project authority in a way that draws crowds together behind a common goal. However, Commanders are also characterized by an often ruthless level of rationality, using their drive, determination and sharp minds to achieve whatever end they've set for themselves. Perhaps it is best that they make up only three percent of the population, lest they overwhelm the more timid and sensitive personality types that make up much of the rest of the world – but we have Commanders to thank for many of the businesses and institutions we take for granted every day.
Now, let's check out the idol members whose MBTI type is ENTJ!
Check out the other types!
Also, artists who are not on the list are still being added, and if there is no MBTI information, it will be updated later.
If you know the official MBTI information, please leave a comment with the source. We will add it. Thank you.