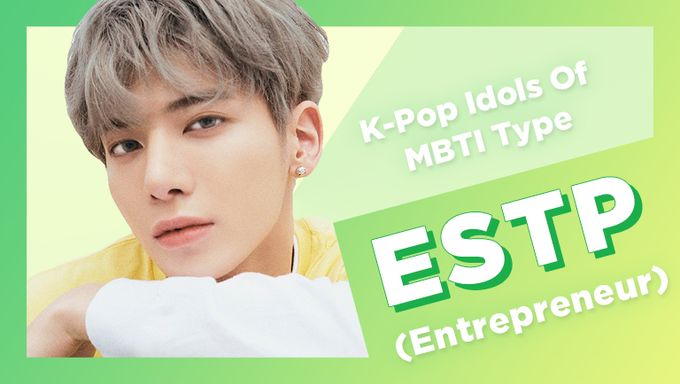 This article is a collection of K-pop idols whose MBTI type is ESTP.
According to 16personalities.com,
An Entrepreneur (ESTP) is someone with the Extraverted, Observant, Thinking, and Prospecting personality traits. They tend to be energetic and action-oriented, deftly navigating whatever is in front of them. They love uncovering life's opportunities, whether socializing with others or in more personal pursuits.

Entrepreneurs always have an impact on their immediate surroundings – the best way to spot them at a party is to look for the whirling eddy of people flitting about them as they move from group to group. Laughing and entertaining with a blunt and earthy humor, Entrepreneur personalities love to be the center of attention. If an audience member is asked to come on stage, Entrepreneurs volunteer – or volunteer a shy friend.

Theory, abstract concepts and plodding discussions about global issues and their implications don't keep Entrepreneurs interested for long. Entrepreneurs keep their conversation energetic, with a good dose of intelligence, but they like to talk about what is – or better yet, to just go out and do it. Entrepreneurs leap before they look, fixing their mistakes as they go, rather than sitting idle, preparing contingencies and escape clauses.
Now, let's check out the idol members whose MBTI type is ESTP!
Check out the other types!
Artists who are not on the list are still being added, and if there is no MBTI information, it will be updated later.
If you know the official MBTI information, please leave a comment with the source. We will add it. Thank you.