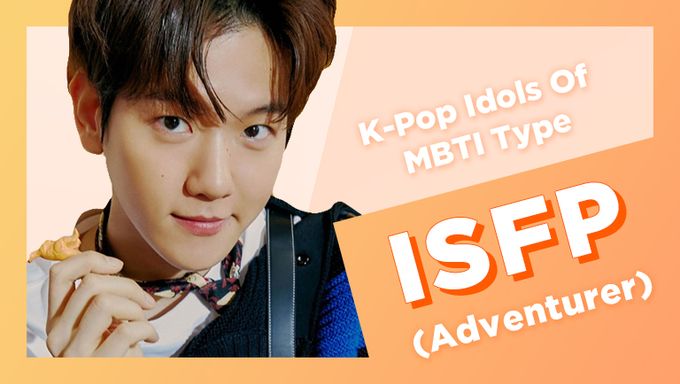 This article is a collection of K-pop idols whose MBTI type is ISFP.
According to 16personalities.com,
An Adventurer (ISFP) is a person with the Introverted, Observant, Feeling, and Prospecting personality traits. They tend to have open minds, approaching life, new experiences, and people with grounded warmth. Their ability to stay in the moment helps them uncover exciting potentials.

Adventurer personalities are true artists, but not necessarily in the typical sense where they're out painting happy little trees. Often enough though, they are perfectly capable of this. Rather, it's that they use aesthetics, design and even their choices and actions to push the limits of social convention. Adventurers enjoy upsetting traditional expectations with experiments in beauty and behavior – chances are, they've expressed more than once the phrase "Don't box me in!"
Now, let's check out the idol members whose MBTI type is ISFP!
Check out the other types!
Artists who are not on the list are still being added, and if there is no MBTI information, it will be updated later.
If you know the official MBTI information, please leave a comment with the source. We will add it. Thank you.