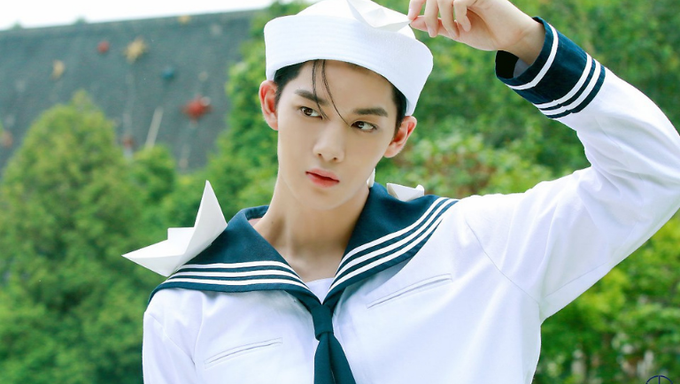 Welcome to the third article of Kpopmap's weekly series "Idol vs. Model"!
This series will explore some of the idols who have so much modeling potential that people who see them for the first time might confuse them with models instead of K-Pop idols. 
EXO's Kai opened the series for us, followed by SF9's Yoo TaeYang. Readers voted for CIX's Bae JinYoung in our weekly poll (at the end of the article) to be featured this week.
Today we will be getting to know more about the visual genius that is CIX's Bae JinYoung! 
Bae JinYoung is well-known as a member of the boy group CIX and for his activities as a solo artist. He has been popular since his days in the boy group Wanna One. Let's get to know more about him and his model-like visuals!
Bae JinYoung is 180 cm and stands tall making his clothing accent his proportions.
He has the ability to pull off many fashion looks and it makes us wonder how he is going to experiment with fashion next.
From this dark look with smudged lipstick...
To even this sailor look...
There isn't an outfit out there that he can't pull off.
Not to mention that his face is simply handsome.
Even the sun agrees with us and follows him around like a halo.
We especially love when he shows off his muscular arms in sleeveless tops!
Lastly, we just need a moment to marvel at him with pushed-back tousled hair and glasses because they are two aesthetics that we didn't know we needed to see. Now that we've seen them, we can't get enough.
If you knew nothing about K-Pop or CIX, Bae JinYoung would definitely seem like a model at first glance. Do you agree?
Are there any idols that you would like to see in this series? If so, leave a comment down below and we will cover them later in the series.
Who would you like to see in next week's "Idol vs. Model" article?
~ Sep 28, 2021
Weki Meki's Kim DoYeon
18.2%
Important notice: the vote only decides who will be covered in the next article. Everyone in the poll will be covered in the series eventually. Suggestions will also be gradually added each week.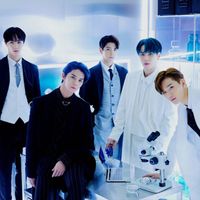 Became a fan of CIX
You can now view more their stories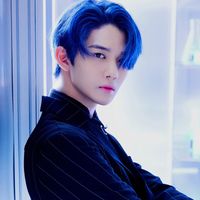 Became a fan of Bae JinYoung
You can now view more their stories