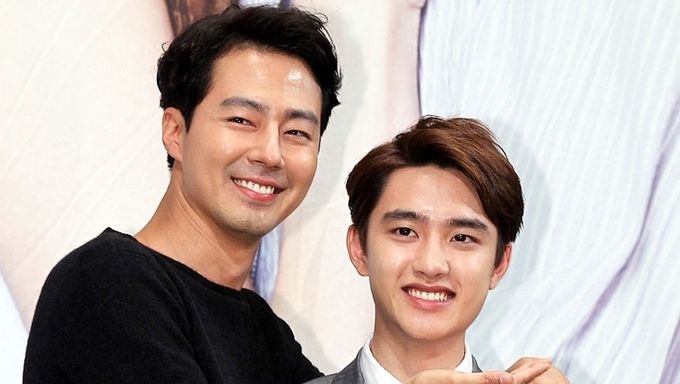 Idols and actors in the South Korean K-Pop industry may work in different fields and may not cross paths with each other that often, but there are a few notable groups of them who are known to have a long lasting friendship with each other.
You can check them out  below.
V (BTS), Park SeoJun, & Park HyungSik
When it comes to idols and actors' friendship, probably one of the first that instantly comes to mind is the one shared by BTS member V, Park SeoJoon, and Park HyungSik.
The trio were close friends even before working together during 'Hwarang: The Poet Warrior Youth.
V (BTS) & Park BoGum
Park BoGum has often been seen attending BTS concerts.
And the pair are often seen vacationing together as well. So how deep does the friendship between the two go? When Park BoGum wanted to learn the choreography to 'Boy With Luv',he didn't get sent to the choreographer. V personally taught the actor the dance moves himself.
JungKook (BTS) & Yeo JinGoo
Yeo JinGoo revealed during a past interview that a mutual friend introduced them.
JungKook once sent a coffee truck in support of his friend's new show.
The interesting thing is that Yeo JinGoo also co-starred along side IU in 'Hotel Del Luna', someone who JungKook has mentioned as his ideal type.
D.O (EXO) & Jo InSung
Despite an age gap, the two stars have a beautiful friendship that is famous in South Korea. It's not common for people with a big age gap to be friends in the nation, which is all the more why this particular friendship is very unique.
The two quickly became friends after starring together in the drama 'It's Okay, That's Love".
D.O has also mentioned Jo InSung as an actor he always liked and respected, before becoming friends with him.