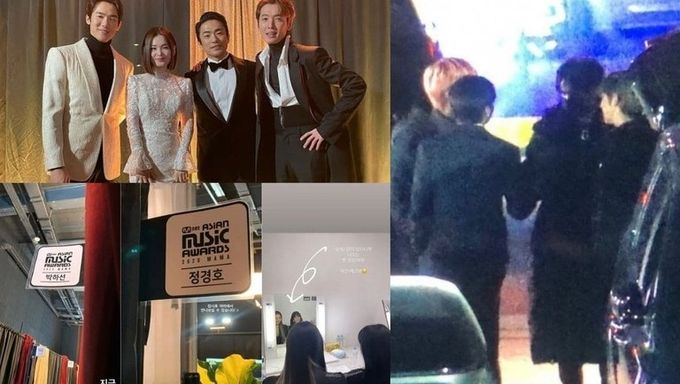 Just recently after MAMA 2020, many K-Pop fans and netizens have been criticizing CJ when word got out that actors and actresses were provided waiting rooms and catering, while idols weren't.
The agency released an official statement not too long after the commotion started to get increasingly louder online.
They claimed that catering was offered to both the artists from the film and music industry. Also added was that the reason why not everyone was provided a waiting room was due to the measures they had to take in consideration of the need for social distancing.
However, South Korean media Dispatch have released reports saying otherwise regarding the catering situation.
Here's what Dispatch has to say regarding the issue.
"One idol representative stated that CJ notified that they could use the cafeteria. It was decided later that just eating inside the car would be more convenient. But later, discovered that catering was being offered once they saw photos that the actors and actresses uploaded on social media."
"Getting a proper meal was difficult. In the cases of actors and actresses, they were able to use the catering offered outside their waiting room. However, for singers and idols, they had to eat burgers and lunch boxes inside their cars. There wasn't a single singer or idol who used the catering services."
"There were only about two idol groups that were provided waiting rooms. The other idol groups were on stand-by inside the parking lot. They used restrooms outside of the facility's grounds while others even checked into nearby lodgings. One idol group's representative stated that their artists' backs weren't in great conditions, and that it was difficult to sit for a long period of time inside a car, and that other singers checked into lodgings nearby and waited."
An anonymous K-Pop industry professional stated:
"They're saying that waiting rooms couldn't be provided to everyone because there were too many idol group members? Everything about this awards event has been wrong since the beginning. Why on earth did they choose a facility that was unfinished, and couldn't provide waiting rooms for everyone? CJ are basically just proving to everyone that they messed up.
Do you think this is a blatant form of unpreparedness and unprofessionalism? Or were the reasons brought forth by CJ legitimate reasons why idols had to wait in the parking lots and order burgers inside their cars?