We will never know for sure if vampires exist in this world but some photos that we ran into on various online communities has gotten us questioning "what if"?
Photos taken decades of people who look almost identical to K-Pop idols have been the center of attention lately and you'll be blown away by just how similar these historical people look to K-Pop idols we have today.
Check them out below!
SuHo / Yi U
The man in the left is Yi U, a lieutenant colonel who served in the imperial Japanese army. He died during the bombing of Hiroshima. Or did he? Maybe he happened to be a vampire and changed his identity into a K-Pop idol?
YunHo / Megata Tanetaro
Megata Tanetaro was a tax collector and became a baron later on. We suspect his wealth bought him immortality and he became a member of TVXQ.
SeHun / Saint Steven
SeHun might have been a saint in the past and survived all these years to recreate himself as an EXO member.
Sulli / NamHyang
NamHyang was a famous kisaeng (South Korean geisha) known for her beauty. One thing for sure is the kings of the past in South Korea had an eye for beautiful women.
EunHyuk / Matsudaira Katamori
Matsudaira Katamori was a samurai during the Edo era. Perhaps he got tired of killing people and practicing his swordsmanship, and decided to become a member of Super Junior?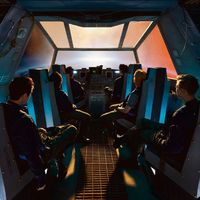 Became a fan of EXO
You can now view more their stories