There has been a competition between idol groups starting 3 months of this year. Now, as spring has arrived in Korea, top idol vocalists are boosting up to comeback as a solo artist.

The key words for the solo artist are #1993 and #Redebut as Solo. Jung EunJi of Apink, IU, Gong Minzy, former member of 2NE1, and Kim ChungHa from I.O.I are gathering attentions by fitting the key words.
EunJi of Apink is coming back with a warm song, perfect for spring. She is now working on the album and it is to be released on April. A hint was given for her new song, and it was "Butterfly". There is no exact date, however, she will be on stage no later than the first weeks of May.
IU, after going through collisions of her music with the public, is coming back with more mature voice. She has produced her album this time and said that she has put the real identity of herself into the album. Her new tracks are available after releasing the title song on this coming 24th of March. The official comeback will be on April and fans could not just wait to see her after 1 year and 7 months after her last album.
Gong Minzy and Kim ChungHa are both coming back as a solo artist after having to work in a group. They are both coming back on April, but there was no mentioning of exact dates nor album. Though there are some worried voices coming from the artists themselves, fans have no worries for they have proven how good they are with their work and they have a famous reputation.
This year's April is a challenging month for many artists, especially to those who are coming to fans as a solo artist.
Must Read : JYP Suzy vs SM SeoHyun, Both to Release Solo on the Same Date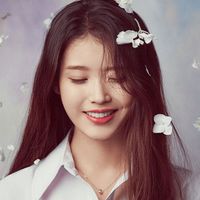 Became a fan of IU
You can now view more their stories