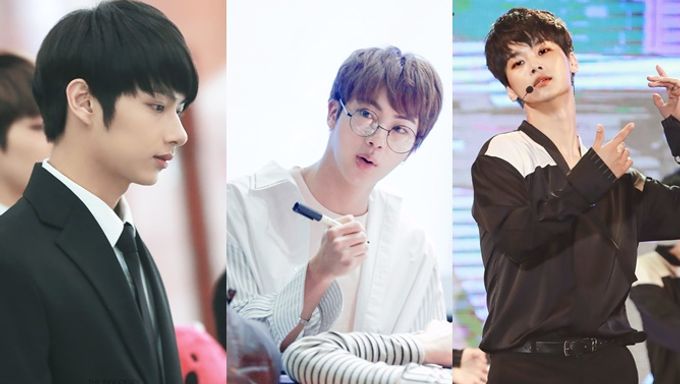 Names are crucial to oneself as well as the others. For idols, having unique names can be a plus since people can remember them easily.
A single syllable name is simple, short and cute. Also, since there are not much people with those names, it's easy to identify and remember them.
Here are our idols with one syllable name used on stages. See if it fits them well.
V  of BTS
Jin of BTS
T.O.P of BIG BANG
Chen of EXO
N  of VIXX
 Ken of VIXX
 Hyuk of VIXX
Jun of Seventeen
Ren of NU'EST
Ten of NCT
Key of SHINee
Min of miss A
Sorn of CLC
Jin of Lovelyz
C.A.P of TEEN TOP
Kuhn of UP10TION
Must Read : Chart 10 Wednesday: Most Unique Composer Nicknames by K-Pop Idols