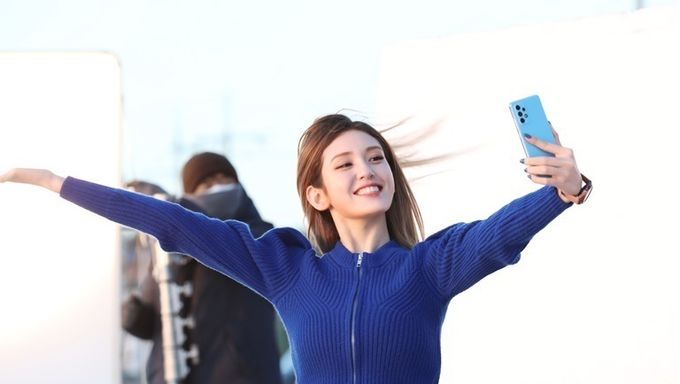 As an idol, you have to train for years before you can debut, and some don't even get that chance. There are thousands of dreamers in the industry and many of them around the same age. It isn't hard to become friends with the people you're training with even if you don't end up debuting together.
There are many idols who become friends after meeting one another at music shows, events, or programs. However, many of them are new friendships that have only lasted a few years. Of course, there are a few exceptions, so here are 3 pairs of idols who have been friends for over 10 years!
Lisa from Blackpink and Bambam are childhood friends and have known each other for over 12 years. They first met back in their home country of Thailand. The idols met when they both joined the same dance team called "We Za Cool." They even did a performance of 'Rainsim' together back in 2009!
There were reports that since they've known each other for so long, their families are friends as well. There are multiple pictures where BamBam can be seen with Lisa's mother, which makes it seem like they at least know one another. BamBam also confirmed that they are both part of a special group chat called "Thai's living in Korea." Other members include NCT's Ten and CLC's Sorn. They even appeared in a Thai 5G commercial together.
With how popular both of them are, and how well their friendship has lasted, there is bound to be more Lisa and BamBam content in the future!
There is a special school for idols and idol trainees named SOPA, or Seoul Performing Arts high school. This is where many idols interact and meet one another at a young age. Though not everyone attends this school, like WheeIn and HwaSa it is possible to meet elsewhere. They first met when they attended the same middle school and they were even in the same class during their first year. Although WheeIn has revealed she did not like HwaSa when they first met. "HwaSa would sing in front of the lockers even when nobody asked her to…I was like 'what on earth is she doing?'"
Unexpectedly, their friendship began when HwaSa initiated a conversation because she wanted to be friends. She explained that WheeIn was a good singer and they both had dreams of becoming singers. Therefore she wanted to be close to someone with the same interests. After this, they got to know each other better and became close friends. After a while, they even decided to audition for companies together! Recently, they got together on "I Live Alone" to relive some of their old childhood memories.
They were both able to get into RBW, and even after WheeIn has left they remain good friends!
SoMi and AB6IX's DaeHwi are the same age, both born in 2001, and were both trainees under JYP. This is how they met during their middle school days. DaeHwi had just come back from America and was feeling isolated. SoMi had already been a trainee for a while so DaeHwi felt a bit shy and intimidated. However, once they got to know each other it was an instant friendship! DaeHwi even recently said that SoMi has been a huge influence in his musical career, and she helped him when he was struggling after finally debuting as an idol.
Their friendship has now become a well-known fact in the K-Pop industry, as The Coca-Cola Company even reached out to the pair to film a commercial. They stated, "we brought on Lee DaeHwi and Jeon SoMi because their history together fits with our brand image of being more energizing with other people. We believe the close friends will showcase refreshing chemistry that reflects the charms of Fanta."
You can watch them talk about their friendship in an interview they did for their Fanta promotions here!
Did you know these idols were friends? What is your favorite pair?
Let us know in the comments!