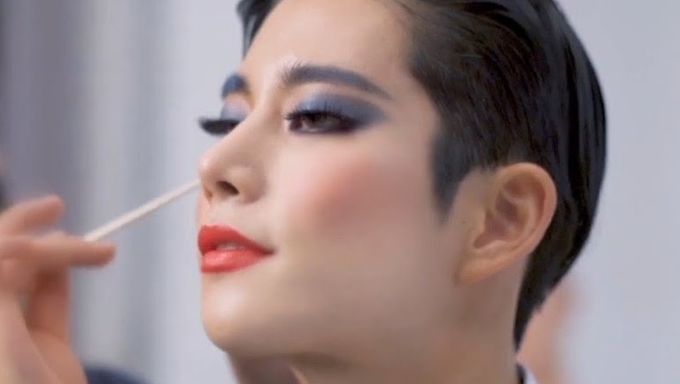 K-Pop idols are trained for many years in singing, dancing, and even acting. Therefore, once their career has been established as a singer, many of them attempt to extend into different entertainment fields. One of those being musicals.
Many idols have been in musicals throughout the years. Every musical is different and depending on the content the costumes can be just regular clothing or very detailed and eye-catching. So here is our list of idols that had an impressive transformation for their musical roles.
All three of these idols played the same role, the main character, in the musical "Everybody's Talking About Jamie." The musical is about a 16-year-old boy who is struggling with being gay and overcomes it to become a drag queen. For the musical, all the idols wore drag-like makeup, heavy and very colorful. Therefore, when they were released the teasers went viral online. There isn't very much queer representation in Korea, so this musical was a welcomed addition to the growing inclusive media community. Additionally, look forward to Ren's transformation in his upcoming musical "Hedwig and the Angry Inch."
KyuHyun has been in many musicals because of his amazing singing voice. Many were very popular renditions of classic stories or people. One such musical was "Mozart", where he played the character of the same name. In the program, he transformed into the infamous musician by donning a period-accurate style. He wore hair extensions and European clothing that made him seem like someone straight out of 18th century Austria.
This play is based on a novel written by the famous French novelist Victor Hugo in the 19th century called "The Man Who Laughs." The main character, who SuHo plays, was disfigured to always seem like he's smiling. To portray this character, SuHo had to wear special stage makeup, a wig, and European-style clothing. The musical was very popular and won the Best Musical Award in 2019.
YoSeob has been in a total of 7 musicals. He was able to even land the lead make role in every one of them! All of his musical roles had him transform into a new and different character. One of the most fitting transformations he made was as Prince Christopher in "Cinderella." He looked like he was straight out of a fairytale storybook with his prince costume. VIXX's Ken also played as the Prince in the same run as YoSeop. With his angelic singing voice and his dashing looks, YoSeob is a prince that anyone would want a happily ever after with.
JunSu has been active in musicals since 2010, over 10 years! He is definitely a musical veteran at this point. He also played in "Mozart" like KyuHyun and had a similar transformation. However, this transformation was more impressive. JunSu was cast in the musical version of the widely popular manga "Death Note." He played the character L for two runs and it was his last activity before he enlisted in the military. L is known for his dark eye circles and his characteristic way of sitting in a chair. Do you think he looks similar?
In the musical "Kinky Boots", Kim SungKyu plays Charlie Price, a man who saves his shoe factory by producing a line of red high-heeled boots with a drag queen performer. For this transformation, SungKyu wore boots for much of the musical and had to learn to walk and dance in them. This was SungKyu's first musical after his discharge from the military. It must have been hard but SungKyu pulled it off and did a great job!
Musicals are not easy to perform in, you have to be able to act, sing, and dance. Luckily idols are trained to do all those things. Though the public might be apprehensive about watching a musical with an idol in it. These idols proved them wrong with their skill and dedication!
What idol transformation was your favorite? What idol do you wish would do a musical?
Let us know in the comments!