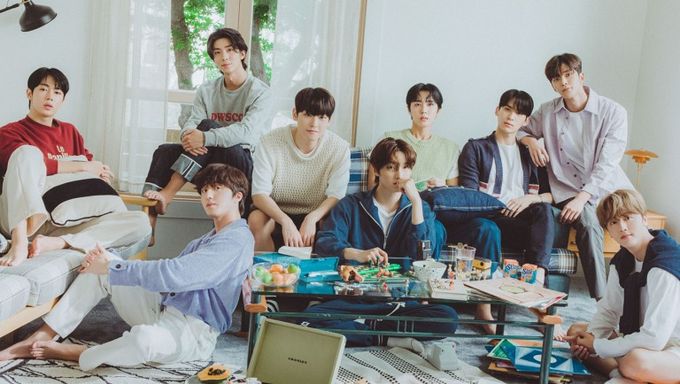 Over the years, SF9 has taken on a number of interesting concepts and identities. One of the most popular K-Pop concepts is the school/college concept. Have you ever wondered what it would be like if all these concepts were realities in an alternate universe? Can you imagine the SF9 members as Professors at a University? It definitely sounds like an absolute fantasy (all puns intended)!
If the SF9 members ran a University, here are the subjects they would teach!
Note: This article is just for fun and will not be based on the real academic fields of the members. 
YoungBin would definitely be a Professor of Physics. He's incredibly dedicated to his subject and thinks that it is the absolute coolest. However, he would love all of his students so much that he'd let them crack Physics jokes and even laugh with them on the same. As a matter of fact, it wouldn't even have to be a good joke for him to roll around laughing. All he wants is to see his students enjoy his class and company. He always sets the hardest question papers but his students love him nonetheless because they know he does everything with their welfare in mind.
2. RoWoon - Literature
RoWoon would be the dreamy Professor of Literature that every single student has a crush on for at least an entire semester. He would prioritize true understanding of his subject over grades and would encourage his students to be inquisitive. As such, RoWoon's lecture hall would be a safe space for students to open up about their feelings, conspiracy theories, and much more. In an effort to make literature "cool", he'd be making references and jokes all the time but rarely will any of them hit. Be prepared for Professor RoWoon to take up time from your next lecture because he would not know when to stop. 
HwiYoung would be the Professor of History who turns even the most boring of lectures into vivid learning experiences. He would be inspiring beyond belief and would urge students to debate and express their opinions even when they're clashing with his own. Needless to say, he would be given the title of "Campus First Love".
4. Chani - Philosophy
ChaNi has a unique worldview and lives by his own rules. He would be the perfect Professor of Philosophy who would inculcate challenging and more importantly chaotic principles in his students, nurture their rebellious sides and encourage them to be their authentic selves, regardless of whether that self is in line with the norms of society or completely in opposition to the same.
5. DaWon - Psychology
DaWon has a strange understanding of exactly how his members' minds work. He knows how to read the room a little too well and is often mischievous, which comes from his understanding of the human psyche. He would be an amazing Professor of Psychology. Students who aren't even in his class would line up for his lectures. Needless to say, he would be the coolest Professor around.
Yoo TaeYang's concept of aesthetics, beauty, art, and expression is remarkable, to say the least. It is almost as if he was born to perform. Without a doubt, he would be a Professor of Visual Arts. Idols, actors, painters, artists and more would find their home in Yoo TaeYang's classroom.
7. InSeong - English Language and Linguistics
There couldn't be anyone more perfectly equipped to be a Professor of Linguistics than our multilingual King, InSeong. It is a commonly known fact that English teachers are part-time therapists, full-time friends, and occasionally also strict teachers. InSeong would be every student's go-to person on campus whenever they need to vent, figure something out or simply share a meal. He would be the kind of Professor that you remember even after years of graduating. 
8. ZuHo - Music Theory
Who better to teach Music Theory than our resident creative genius, ZuHo. He would reinvent the entire syllabus to give preference to the raw potential and hidden treasures inside every student. ZuHo would be the kind of Professor who believes in both talent and hard work but asserts that nothing can beat inspiration and the honesty of expression. 
9. JaeYoon - Physical Education
The one Professor on campus that students and fellow Professors alike are infatuated with is definitely the Professor of Physical Education and JaeYoon is destined for that position. Not only would he be incredibly capable at the job but he would also be the one drawing the most number of students. After all, his visual power and charm are undeniable, and even if it means hours of painful training, students would rather be running circles around him than doing anything else.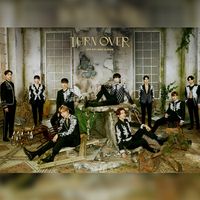 Became a fan of SF9
You can now view more their stories