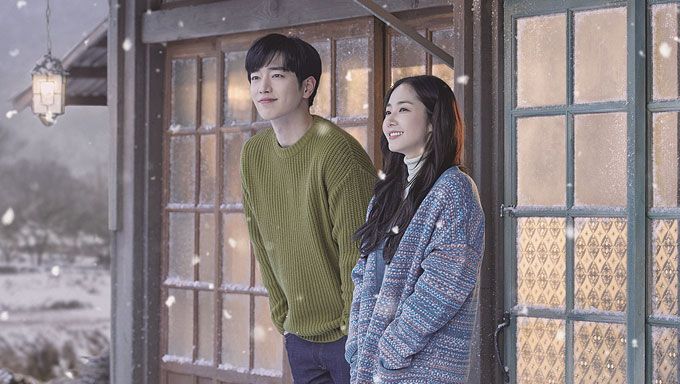 "When The Weather Is Fine" is a romance drama of the cable channel JTBC. The story is based on the novel by Lee DoWoo of the same title.
The main actors are none other than the two top Hallyu actors Seo KangJoon and Park MinYoung.
The actor acted in dramas such as "Cheese in the Trap", "Are You Human Too?", "The Third Charm", "Watcher" and more. The actress titled the "romantic comedy queen" acted in dramas such as "SungKyunKwan Scandal", "City Hunter", "Healer", "What's Wrong With Secretary Kim" and "Her Private Life".
There are two actors from "Extraordinary You", Lee JaeWook and Kim YoungDae acting in this drama.
Here is more information.
When The Weather Is Fine (2020)
Information
Title: When The Weather Is Fine/If the Weather is Nice, I Will Come Find You/Nalssiga joheumyeon chajagagesseoyo/날씨가 좋으면 찾아가겠어요
Director: Han JiSeung
Writer: Han KaRam based on the novel by Lee DoWoo
Network: JTBC
Runtime: From Feb. 24
# of Episodes: 32
Language: Korean
Summary
It tells the healing heart-warming romance of HaeWon (Park MinYoung) who goes down to her hometown -a village called BukHyeonRi- because she got tired of living in Seoul and EunSeob (Seo KangJoon) who runs an independent bookstore, they meet again.
Cast
Seo KangJoon as Im EunSeob
28 years old. He runs a small bookstore in BukHyeonRi and gives coffee to those who stop by the bookstore.
He was living the same routine every day until HaeWon returned to the village. HaeWon was always in his mind and she is coming up to him little by little.
Park MinYoung as Mok HaeWon
28 years old, unemployed.
When she was young HaeWon was an ordinary girl until the day her father passed away when she was 18 years old. Her mother was sentenced to seven years in prison for the accidental homicide of her father.
She arrived in BukHyeonRi with her aunt where her grandmother lived. She returned to Seoul for university and found a job at a school. However, she was mistreated and came back to BukHyeonRi.
She is hurt and became cold and EunSeob is coming to her with warmth.
Lee JaeWook as Lee JangWoo
28 years old. A realistic public servant. He graduated from the same high school as HaeWon and EunSeob.
He has a clean smile and lively personality. People call him the official smiling angel of BukHyeonRi.
Interesting Facts
Here is the first teaser.
Here are the official posters.
Here is how the book looks like.
Read More : 10 Best Underrated Romantic Comedy K-Dramas To Have On Your Watchlist