Group IMFACT announced the release date for their new song.
Star Empire announced on 13th that IMFACT will release a new song on 27th for the monthly IMFACT project "IMFACTORY". The new song for February is called 'Take Care of (My) First Love' (첫사랑을 부탁해)'.
This will be their second song for IMFACTORY, following 'In the Club', that was released in January. This song is once again, written and composed by IMFACT members.
'Take Care of (My) First Love' is a warm medium tempo song, where you can meet the approaching spring early. Listeners will be able to experience the heart thumping, pure feelings like one's first love. IMFACT asks the person they love to become their eternal love through the new song.
Star Empire stated "IMFACT is communicating IMFACT's stories through new songs. As they were able to receive good feedback with 'In the Club', we anticipate for the results 'Take Care of (My) First Love' will show. You will be able to feel warm heart throbs with this song. Please anticipate for this song."
IMFACT's new song will be released on 27th 0:00 AM KST through various music sites.
Must Read : Photo )) 161111 IMFACT Heading to KBS Music Bank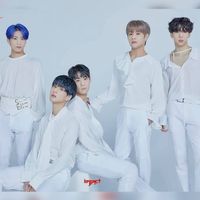 Became a fan of IMFACT
You can now view more their stories