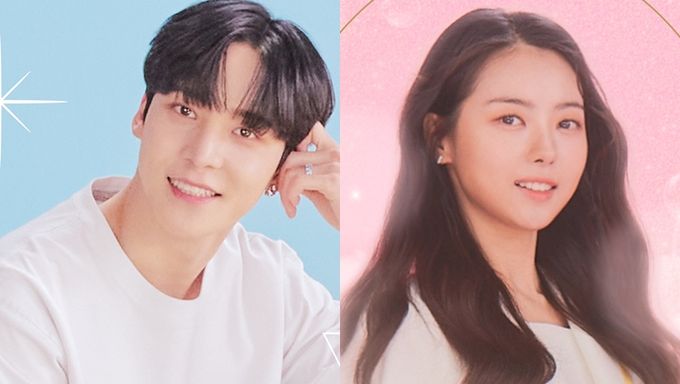 More photos were released for the awaited drama "Imitation" based on a popular webtoon.
Jung JiSo, ATEEZ's YunHo, SeongHwa, JongHo, and San, SF9's Chani and HwiYoung, U-KISS's Jun (Lee JunYoung), T-ARA's JiYeon, ex-PRISTIN's Lim NaYoung, Park Yuri, Ahn JungHoon, MinSeo, Boys' Republic's SuWoong, g.o.d's Danny Ahn and Shim EunJin are the cast of this KBS drama which tells the stories of idols in the entertainment industry. The story is centered around solo artist Larima and three groups SHAX, SPARKLING, and TEAPARTY.
Since there are a few days left to the premiere, there are more and more pictures being released. After the character posters for the drama and SHAX's concept photos, it is the turn of SPARKLING.
The boy group SPARKLING is composed of YuJin (YunHo), HyunOh (SuWoong), SeYoung (SeongHwa), and MinSoo (San).
YunHo as YuJin
San as MinSoo
SeongHwa as SeYoung
SuWoong as HyunOh
Update (Apr. 22): Concept pictures for the members of TEAPARTY were released. The girl group TEAPARTY is composed of MaHa (Jung JiSo), HyunJi (Lim NaYoung), and Ria (MinSeo).
The drama will start on May 7 on KBS. For more about their characters, the drama, and webtoon, check out our cast and summary.
Are you also waiting for the premiere?