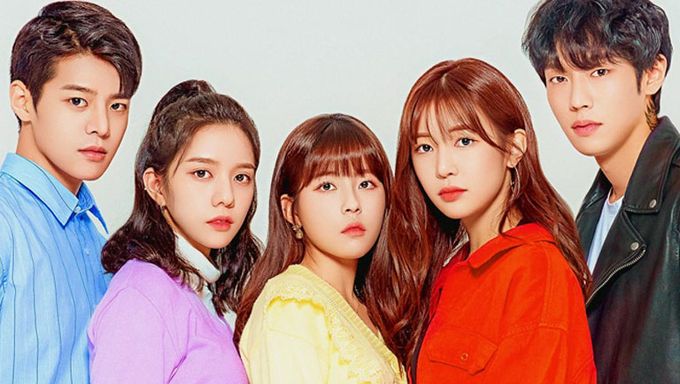 "In Seoul" is back for season 2!
The first season was popular. Min DoHee keeps the lead role for the second season. She appeared in numerous dramas with memorable supporting roles such as "Reply 1994" (2013), "Girls' Generation 1979" (2017), "My ID is Gangnam Beauty" (2018), and "Clean with Passion for Now" (2018).
Jin YeJu ("My Only Love Song", "4 Reasons Why I Hate Christmas") and RyeoUn ("Temperature of Love", "The World of My 17") also keep their lead roles. Lee KiTaek (model and rookie actor of YG) and Jung HyeRin ("My ID is Gangnam Beauty") are new in this season 2.
Don't forget that Playlist Studio is easy to access with multi-language subtitles. For the links, check them down the article. Playlist Studio produced hit web dramas such as "A-Teen", "Love Playlist", "Ending Again" and more.
Here is more information.
In Seoul 2 (2020)
Information
Title: In Seoul 2 / IN-SEOUL 2/ Inseoul2 / 인서울2
Director: Im JiEun
Writer: Jung SooYoon, Kim HeeWon
Network: Playlist Studio on Facebook, V-Live, and YouTube
Runtime: From June 12 on Naver TV and from June 19 on YouTube and V-Live
# of Episodes: 12
Language: Korean
Summary
The real friendship story of two girls. The two were confident that they were best friends but started to feel some boredom for the first time in their relationship.
Cast
Min DoHee as Kang DaMi
She is a 2nd year in the Philosophy Departement of Oekyung University. Her life changed as she became the vice-president at the university department as soon as the semester began.
She starts living with her high school best friend HaRim, however, because of her obsession, she can't rest at home. She decided to make some distance with HaRim by finding her a boyfriend. She is looking for a man who could handle crazy HaRim.
Jin YeJu as Lee HaRim
She is a 2nd year in the Business Administration Departement at Ryeogo University. Her only friend is DaMi.
She took quickly a leave of absence as soon as the semester started. She is spending all her days at home waiting for DaMi to come. She started to become more and more obsessed with her.
RyeoUn as Yoon SungHyun
He is DaMi's boyfriend. He dropped out of Oekyung University and entered Ryeogo University in the Business Administration Departement.
He got to see HaRim more often as hoobae-sunbae. The more he looks at her the more he finds her school life unusual.
Lee KiTaek as CheolDdo
He is the crazy student of the Philosophy Departement of Oekyung University. There are a lot of rumors going around him but you can rarely see him.
He was suddenly elected as the president of the second-year of the department when he was not even attending the meeting. He was left with a troublesome task.
Jung HyeRin as Woo BoMi
She is the top student at the Philosophy Departement of Oekyung University. She received a full scholarship. She does everything in her means to have good grades.
Posters & Teaser
If you missed season 1, don't worry check this 7 minutes summary and a short teaser.
Here are the official posters.
Links
Playlist Studio YouTube global channel, Playlist Studio's Instagram, Playlist Studio's YouTube, Playlist Studio's Facebook, Playlist Studio's V-Live