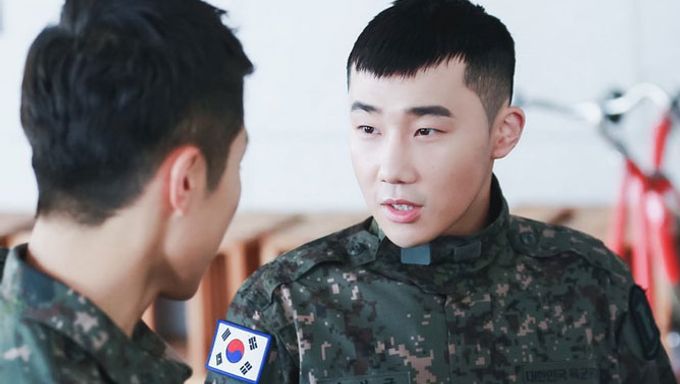 INFINITE's SungKyu and SungYeol are currently doing their military service and INSPIRIT spotted a sweet interaction.
Both of them are part of the Military Musical Play "The Promise Of The Day". Today on Sept. 24 was the press conference of it and the two members were seen together.
On an online community, fans noticed that leader SungKyu was taking care of SungYeol by fixing his uniform. Even in the army, SungKyu is a caring leader.
The two looked adorable. Fans who miss them are still happy to see them together looking that good.
SungKyu entered the military service back in May 2018 and SungYeol in March 2019.
Do you also like their interaction?
Read More : 7 Stunning Idol Posters Of Military Musical Play "The Promise Of The Day"