It turns out that you can get hated on depending on who you hate these days.
South Korean Instagram model Im BoRa has been receiving a significant amount of hate messages and comments after it was revealed that she was dating rapper Swings. Both have uploaded photos of them together since last April but the negativity they have been receiving doesn't seem to have an end.
Netizens have said "She's dating him for his money." "I feel like she's dating him because she wants to become some sort of celebrity." "Wow, the photo of her on the news article looks so different from her Instagram selfies. Are you sure this is the same person we're talking about?" "The creation of capitalism." "Those two deserve each other." "I can actually hear her plans of manipulating Swings so that she can become a celebrity just by looking at this photo." "No one would date Swings unless it was for his money." Basically, they're accusing her of being a gold digger and a fame seeker.
Swings has posted how much he has in his bank account before in the past, which was around $1.1 Million.
What do you think? Are netizens being too harsh on the Instagram model? Or are they on to something? Feel free to share your thoughts!
Read More : The South Korean K-Pop Controversy: Are Idols Artists or Just Entertainers?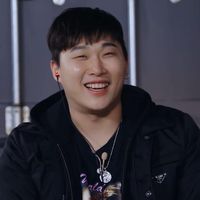 Became a fan of Swings
You can now view more their stories