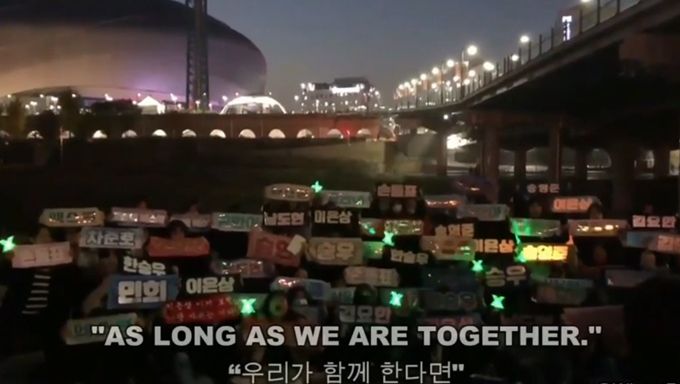 Recently, Kpopmap had met up with the representatives of several X1 global fan unions and below is the transcript of the interview that took place.
Interview with Taiwanese One Its
The reaction of your country's One Its when they first heard about the disbandment.
It is so unfair. We felt cheated by CJ ENM. We could not believe that this is how a huge international enterprise handled this kind of situation. It is truly disappointing considering their wide range of influence and power. CJ ENM is a leader in K-Pop entertainment industry and supposed to be propagating K-Pop culture into foreign countries like ours, Taiwan, but now we feel that they are undeserving of this title. Totally disappointing!
When we reminisce about X1, and how they were betrayed, we just can't stop weeping. The members joined the show believing the adults will take responsibility for their dreams and that they can have a bright future if they worked hard, but these innocent boys were only used by the show and in the end were disregarded and was made to carry the weight of the problem made by some irresponsible adults. X1 members are victims too, but instead, ignorant people and those who are in power made them suffer.
No words can describe how frustrated and devastated we are. X1 did nothing, the only thing they did is to dream and to work hard for it, but why should the 11 members of X1 and us, One its, suffer from the problems caused by some greedy and selfish adults? Can they sleep comfortably at night knowing that they ruined 11 innocent boys' dreams just for their own benefits and just so they can save their own reputation? Unbelievable!
Why do you support the formation of the new group?
Because we want them back! In the little time we spent with X1, there are so many proofs of their impact, of how many lives they have touched, even this movement of fighting for them is proof of that. When X1 was criticized by the general public, the members still stood bravely on the stage and has never shown us their fears and sadness, but we all know they had a hard time. While X1 shouldered the burden of the Produce controversy, we saw CJ ENM's cunningness.
CJ ENM should have the most power among the agencies. If they really want to support X1 to continue, they could have done everything within their power, but they did not! X1 was not compensated, yet got robbed again. They pretended that they can't do anything, even though it is THEM who can change the future of these agencies and the 11 members. Everyone knows going against CJ ENM would mean career suicide for these artists, and media blockages for the agencies. How hypocritical this big enterprise CJ is!
The world will keep turning for CJ ENM, but what about the members? What about us, One Its, the fans? They took away our future, our happiness! Now, how is this a compensation?
We are fighting for justice, justice for the 11 innocent boys, and how their rights as a human is being trampled. The irresponsible adults used these innocent boys (we even have minors) as shields. We support the formation of a new group to give the X1 members back their dreams and their futures, to get our family back. We want CJ ENM to pay for the problems they caused, and to open the eyes of the public that whenever those who are in power tries to shut us down, we must not give in!
Interview with Japanese One Its
The reaction of your country's One Its when they first heard about the disbandment.

We were shocked. We felt so betrayed. While the news was going around different news portals, us, J-One Its and probably same with other international One Its could not accept the reality. We were promised by CJ ENM that they will come back, and we believed that they will. We all prepared for the comeback, thinking that as their One It, we will do a much better job than we did during their debut...but then they took it away.
J-One Its felt like a lost child, frustrated about the fact that the world abandoned our boys, our X1, and us, One Its. We can never forget what these irresponsible adults' betrayal made us feel.
Even though the members are innocent, they were forced to forget about their dreams of being with X1 and of being with One Its. They were shut down, helpless, and that made us even more angry. The way they shut our boys down, and made them feel hopeless. We hate that! That's why we decided not to give up. We decided to fight. We won't let CJ ENM or anyone else trample over our 11 boys' dream. This injustice shall be stopped! We will make it stop!
Why do you support the formation of the new group?

You see, we promised X1 that we will become their wings, that means we will help them reach their dreams. However, the biggest reason why I, and every single One Its all over the world wants to support the new group is because X1 members are our family. We love each members so much. Even if the whole world abandons them, One Its will never. We witnessed how they worked so hard just to reach their dreams; we were watching, and we knew how much they sacrificed so they can stand on stage, that's why we will bring them on stage once again.
During our time together, we witnessed how much they care for each other. That they consider each other as family, relying on each other. One Its can see how much they love each other, just as how we love every single one of them.
For us, X1 is still X1, and despite the disbandment, One Its are aware that the members fought so hard just so they can remain together for 5 years, so they can fulfill their promise to One Its. That's why we wanted a new group with exact same members, because we also want to fulfill that promise, that we will stay by their side no matter what.
Again, we are a family, X1 and One Its; and family does not give up on each other.
Aside from the interview, Kpopmap has also received a letter from the Japanese fans. The following is the letter released without any further edit.
How Japanese fans reacted to disbandment issue.
When news of disbandment broke, Japanese fans were taken by disbelief and despair.Initially there was more sadness than anger, with a lack of fight especially when compared to Korean and overseas fans. this is perhaps because it is within Japanese culture to accept official decisions (fans revolting after a group disbands is simply unheard of). However, in this case Japanese fans have been enlightened and inspired by both Korean and overseas fans. So much so that not only did they join in the fight, but when it was announced that the hashtag events that had been being organized daily since the disbandment was not to take place for three days during lunar new year, a majority of Japanese fans expressed (via twitter poll)a desire to continue fighting even if it was only within Japan. When a tag was created and event organized, fans succeeded not only in getting the tag trending within Japan, but with the support of overseas fans trending worldwide as well.
When it was announced that a protest was to be held on the 22nd, Japanese fans raised voices of concern; as protests are not often held in Japan and most fans were unfamiliar with such events. However, when footage of the protest and its aftermath were released, Japanese fans were not only relieved but seriously impressed by both how civilized and well organized the protest was , and the sophisticated manner in which those who took part held themselves, so as to maintain the public image of the fanbase.
Having seen the actions taken by fans in Korea and the unyielding support of fans worldwide, fans in Japan have started to hold support meetups, organizing petitions and planning advertisements, Some if not most of these by projects organized by students.
One could say for a fanbase so filled with young people, the disbandment provided them with the opportunity to see the possibility of taking action to fight for what you love and for what you believe in. After all, it is only because of the global diversity of X1 fans that we could see that there are people who will fight for justice alongside you, no matter how far they may be.
Why we are with the X1 new group support group
1. Because we are angry that the opinions of the members of the group themselves were not reflected in the decision of the disbandment.
2. Because the having the dreams of the 11 members (who put much effort in pursuing these dreams) shattered by irresponsible adults within the industry is heartbreaking.
3. Because we want CJ ENM to stop evading responsibility. We have seen them promise compensation, and we have seen them fail to follow through with their own promises. We want CJ ENM to understand the severity of their actions, and to recognize that it does not meet global standards of acceptable behavior.
4. Because it is simply illogical that the group was forced to disband ,despite the members them being victims of the controversy.
5. Because disbanding the group will do nothing to hide the wrongdoings of the adults within the industry.
6. Because there ought to be a path that leads the 11 members and the staff that supported them to happiness, and for their efforts to be met with results.
If you have more opinions which you wish to share, feel free to contact us or leave a comment below.
Read More : CJ ENM's Silence On Disbandment Of X1 Leads To Unification Of Global X1 Fans To Fight For Justice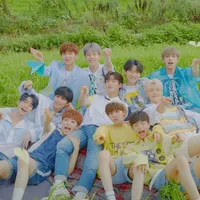 Became a fan of X1
You can now view more their stories