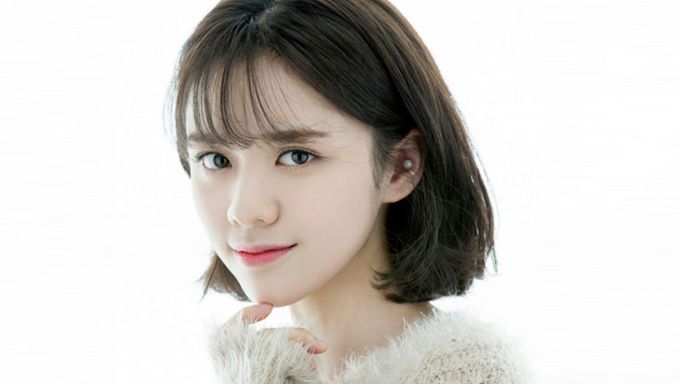 Today, we are introducing the actress Jung HyeRin. The actress is acting in the upcoming Playlist web drama "In Seoul 2".
Jung HyeRin was born in January 1996. She is part of the huge agency Awesome Entertainment with actors such as Park SeoJoon, Lee HyunWoo, Kim DoWan, Bae HyunSung, etc.
She debuted in 2017 in the web drama "Flat" with Song GeonHee as a high school girl.
In 2018, she appeared in the hit drama "My ID is Gangnam Beauty". If you've watched the drama you will probably remember her as the friend of Hyun SooAh (Jo WooRi).
In 2019, she was back to web drama with a lead role in "It's Okay To Be Sensitive 2" acting as an intern. The same year, she also acted a small roll in the movie "The Most Ordinary Romance" (2019).
In 2020, she is acting as a university student in season 2 of "In Seoul".
The actress also worked for ads: Eight Seconds with WINNER's Kang SeungYoon for example, I Dew Care mask pack, make up brand BANILACO and more.
She studies in the Media and Acting For Visual Media Departement of Sungshin Women's University. The actress also mentioned that her role models were Son YeJin and Han HyoJoo.
Jung HyeRin is active on her Instagram, make sure to follow her at @_puzre for more about the actress.
Did she also catch your attention? Were you curious about her?