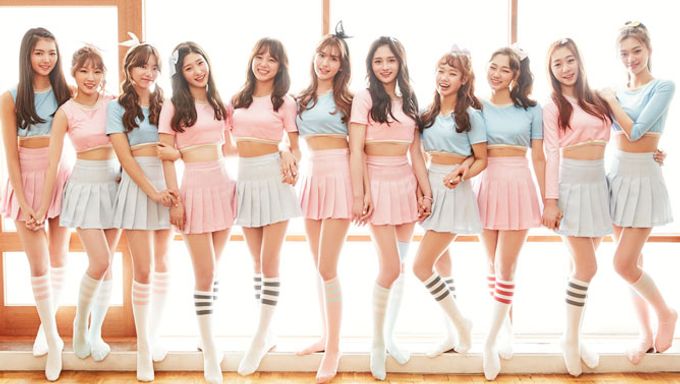 Take a look at how I.O.I came about, and what they brought onto the music industry.
January 22nd, 2016: Mnet "Produce 101"
This was the first broadcast date of Mnet's "Produce 101". Koreans were already used to watching survival audition shows, but this show was different in that 101 trainees appeared to be produced by "Koreans". They've gathered the attention of Korea, reaching 4.383% Viewer Rating at its peak.
May 4th: Release of the First Mini Album
11 finalists of "Produce 101" were gathered to create the group "I.O.I". The group name stood for "Ideal of Idol", appearing like the number "101" from the show name. They presented "Chrysalis" to the public and opened the doors to a new age.
August 9th: Sub-Unit
7 members of I.O.I were gathered to form a unit, and released "Whatta Man". They've presented different charms to what they've shown before, capturing the hearts of the public. The song placed #1 in various charts with its release, and allowed them to place first on the music shows SBS MTV "The Show" and KBS 2TV "Music Bank".
October 17th: Return as a Group
I.O.I returned in October as a full group. With JYP lending a hand, I.O.I released 2nd mini album "Very Very Very" and placed 1st on "Music Bank". It was the first trophy as a full group.
End of 2016: Sweeping Awards
And reflecting their popularity, I.O.I received various awards in "2016 MAMA" and "the 31st Golden Disc". I.O.I stated "We're honored to receive such a big award at a meaningful awards event like this. We are thankful for fans who've given us unchanging amount of love. We won't forget our feelings today, and will work harder from now on."
January 20th, 2017: Goodbye
On January 20th-22nd, I.O.I held their last concert in Seoul. I.O.I tried their best to hold in their tears, but on second and third day, there was an ocean of tears from the beginning. With the performance on 22nd, I.O.I's official activities were finished.
Future
I.O.I members will return to their companies to pursue activities as groups and solos. Official fan café will close soon, and I.O.I will remain in the memories they've made with fans. However, during the "Very Very Very" showcase that was held in October 17th, members said something meaningful. "We promised to meet again after 5 years regardless of whatever show it's through." is what Jeon SoMi said during the showcase. The day I.O.I come back together is something to anticipate for as fans cheer them on for their future activities.
Must Read : Photo )) I.O.I SoMi for February Issue of @star1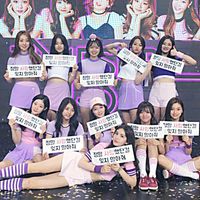 Became a fan of I.O.I
You can now view more their stories