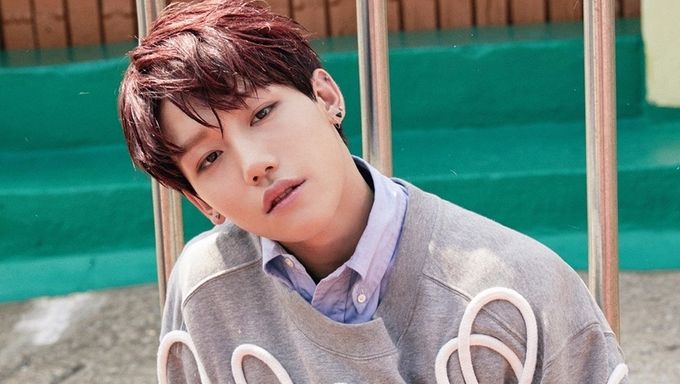 Standing out in the K-Pop scene, especially for rookies up and comers, can be a difficult task.
But Golden Child's JangJun, is one of the members who is currently being talked about a lot for his uniqueness. What's unique about this young handsome idol?
Well, for starters, he's actually quite hilarious.
It's hard to say exactly what it is about him that gives everyone so much joy and laughter, and that's actually a good thing as well. It means his humor code is unpredictable and refreshing. Netizens have recently been asking, of course not seriously, but just to emphasize how much they are fond of him, if he's actually an idol.
The reason why is because in South Korea, idols usually put on a slightly more serious vibe more than putting on a comical one. While idols too can be funny and there have been a few who have been known for their playful antics, JangJun too has been an idol who has been complimented a lot on how he's able to display an entertaining personality.
Many netizens have been saying that he'd be perfect for appearances on variety shows. And right they are.
You can see below that he stands out right away. Can you spot him?
Below are some of the comments left by netizens.
"Golden Child have a lot of really good songs, I really hope they get big soon."
"I want to be friends with this guy. He's hilarious."
"He's really popular these days. Really humorous."
"I thought he might be over-acting just to gain attention at first but I once saw a clip of him in high school? After seeing that I then thought he was just usually like this, but he's also very polite and knows how to behave himself, which is the reason why I'm drawn to him."
"I usually love the members who are funny in idol groups. Lee JangJun, you're my number one lol"
"Lovelyz Ryu SuJeong was in the same class for three years, and said that he would suddenly wake up from sleeping and do the dance for EXO's 'Growl'."
"Lol the photo of him disciplining himself is really cute."
You can check out videos of him below as well.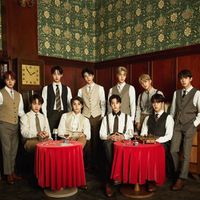 Became a fan of Golden Child
You can now view more their stories