Is Halsey Hinting At A Potential Dating Scenario With BTS RM?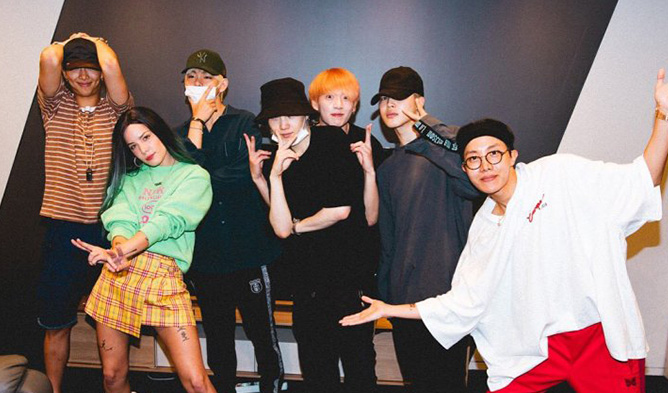 The world rejoiced the moment Halsey and BTS bonded as it was one of the rare moments where a US pop star and a K-Pop idol group exchanged genuine respect and admiration for one another.
The two artists first met each other back in 2017 during the Billboard Music Awards.
Just recently, Halsey talked about her relationship with the K-Pop idol group during a quiz interview with MYX Philippines. In addition, she revealed who her favorite BTS member was as well. It also turned out that her favorite BTS member was also, in fact, her bias as well.
She initially struggled to pick just one member as all of them are amazing individuals. But eventually, she whispered the name 'RM'.
Fans have made predictions about BTS that a member might date an American girl at some point. With Halsey also having made it clear who her favorite group member is, should we expect bigger news from the two in the future?
The two would make an adorable couple, wouldn't you say so?
Read More : BTS Jin's New Hair Color In Comeback Teaser Amazes Fans