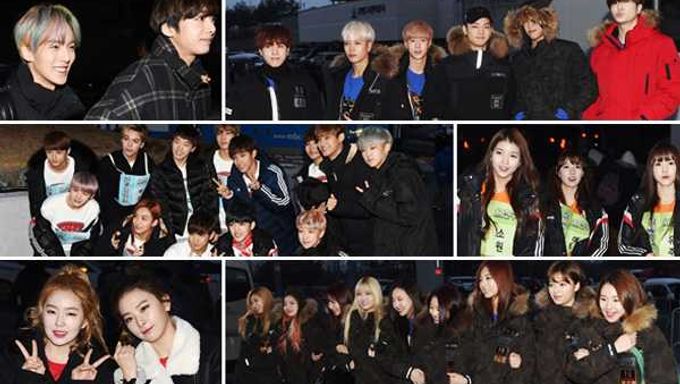 Must Read : [160829] MBC's "ISAC" 2016 Chuseok: Lineup
300 idol members have confirmed their participation in the upcoming MBC 'Idol Star Athletics and Swimming Championships' for the Lunar New Year Special.

The Idol Star Athletics Championships is a South Korean annual multi-sports competition where celebrities, most notably Korean pop idol singers and groups come to compete. The annual event is held and broadcast yearly by the Munhwa Broadcasting Corporation. The 'Idol Star Ssireum, Futsal, Archery and Athletics Championships' will be broadcasted as a two-day special in February, and it was created after the great success of the original 'Idol Star Athletics Championships', which was aired last year during Chuseok.
Must Read : Spoilers Who Were The Winners At 2016 ISAC
The athletics championships will be recorded at the Seoul Gyeonggi-do Goyang Gymnasium, where they will record a total of 24 races including the 100m sprints, 50m hurdle, Ssireum, Futsal and Archery. Confirmed idol stars for the competition include EXO, BEAST, VIXX, BTS, APINK, TWICE, SEVENTEEN, GOT7 and etc. Unfortunately, YGE's artists will not be able to participate due to clashing schedules with their other promotions.
[160118 K-idols at the filming spot of 2016 Idol Star Athletics Championships]
Confirmed Idol Groups:
EXO, BEAST, VIXX, BTS, APINK, TWICE, B.A.P,  SEVENTEEN, GOT7, N.Flying, Lovelyz, GFRIEND, Bestie, Red Velvet, MonstaX, Melody Day, Oh My Girl, Yoo Seung Woo, Hello Venus, MAMAMOO, DIA, April, A-jax, Nine Muses and Sonamoo