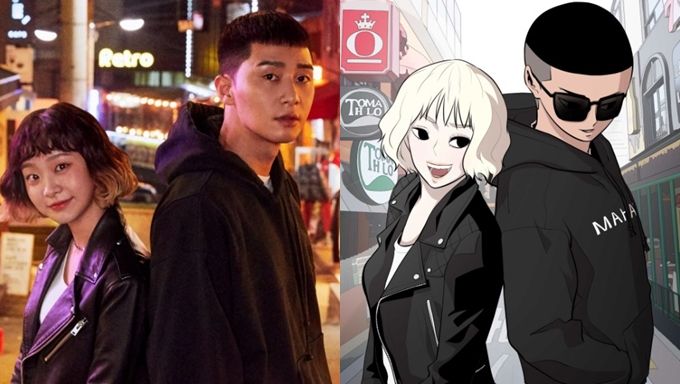 "Itaewon Class" is a drama based on the webtoon of the same title by Kwang Jin that started on December 2016. It joins the numerous list of other dramas based on webtoons to air in 2020.
Top Hallyu actor Park SeoJoon is the main actor. He previously acted in popular dramas such as "She Was Pretty" (2015), "Hwarang" (2016), "Fight for my Way" (2017) and "What's Wrong with Secretary Kim" (2018).
Kim DaMi is the lead actress. She received numerous awards for the movie "The Witch: Part 1. The Subversion". "Itaewon Class" will be her first drama.
For your information, Itaewon is a popular neighborhood in Seoul where there are restaurants which serve food from all over the world.
The writer of the webtoon is also the writer of the drama. Fans have even higher expectations. "Itaewon Class" drama's producer is Kim SungYoon, he previously worked for the popular drama "Love in the Moonlight" (2016) and "Discovery of Love" (2014).
Here is more information. For more about the webtoon story, you can check our previous article here.
Itaewon Class (2020)
Information
Title: Itaewon Class/Itaewon Keullasseu/이태원 클라쓰
Director: Kim SungYoon
Writer: Kwang Jin (author of the webtoon)
Network: JTBC
Runtime: From Jan. 31
# of Episodes: 16
Language: Korean
Summary
In an irrational world, the "hip" revolt of young people, who are united in stubbornness and courage, starts. Itaewon seems to have condensed all the world. In this little street, they are looking for their own freedom based on their values. "Itaewon Class" is their foundation legend. They open a food-related business.
Cast
Park SeoJoon as Park SaeRoi
He is also the boss of "DanBam" a restaurant in Itaewon.
A direct young man who does not compromise with injustice. He embraces his undying anger and starts the challenge of dreaming of entering the street of Itaewon. He never stops his counterattack against the foodservice conglomerate JangKa.
He is a middle-school graduate, an ex-convict and had lost everything. He went to Itaewon where his first love SooAh lives. He started to love the free-spirited street of the neighboorhood. He started to wish to open his restaurant however it is very expensive.
Kim DaMi as Jo YiSeo
She is a super-smart sociopath. YiSeo is a social media star, she is a famous blogger. She has the face of an angel but her personality is at the opposite of her look. She started her relationship with Park SaeRoi on bad terms. But she takes the lead in their entrance in the business in Itaewon.
She is the manager of DanBam restaurant.
Yoo JaeMyung as Jang DaeHee
He is the chairman of the foodservice conglomerate JangKa. He is a self-made man in the food industry. He became a chaebol by himself by remembering how he was hungry when he was a kid. By meeting once again Park SaeRoi who he first was involved with because of his son's accident, his iron life starts to shake.
He is the one that took everything from Park SaeRoi and wants to get rid of him who is jumping in the food industry.
Kwon NaRa as Oh SooAh
She is the Director of the Strategic Planning Team at JangKa. She is also Park SaeRoi's first love. She is torn because she is the one supporting Park SaeRoi the most but she can't live like him.
Interesting Facts
Here is one of the teasers.
Here are the official posters.
About the webtoon
The webtoon accumulated 220 million views with a super score of 9.9.
Here is more glimpse at the webtoon.
Here is the description Park SaeRoi according to the webtoon.
He lost his father due to chaebol Jang DaeHee's son. His dream was to be a policeman but because of the situation, he decided to seek revenge for his father's death by becoming rich. Little by little, he tried to reach his dream and he managed to open a pub. Later, he became the CEO of the company name I.C. (Itaewon Class).
Read More : 25 Dramas Of 2020 Based On Webtoon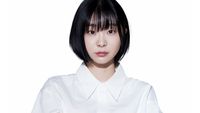 Became a fan of Kim DaMi
You can now view more their stories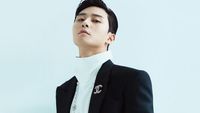 Became a fan of Park SeoJun
You can now view more their stories