While most of us struggle to make small promises made to people just minutes ago, K-Pop singer-songwriter IU is able to keep even a promise that was made one year ago. She made a promise to one fan that she would show up to her graduation and she recently proved to be true to her words, much to the fan's and everyone else's pleasant surprise.
On February 14th, the K-Pop singer-songwriter showed up to her fan's high school graduation, preparing flowers for all graduating students. In addition, IU also performed a few songs to celebrate.
Netizens have been shocked to discover how sweet she really is as much as her reputation of having the best fan service.
And it's not just the promise that IU kept that moved her fan. IU also brought a special gift for the fan to whom she made the promise to by giving her a cape.
190214 IU leaving fan's graduation venue

Full video https://t.co/vdA82aorsK https://t.co/6rMhodDL9W

— jieun (@jieuuntlee) February 14, 2019
You can check out the video clip below to see IU congratulating the graduating class!
Read More : Netizens File Government Petition For Investigation Involving IU's Alleged Shady Real Estate Dealings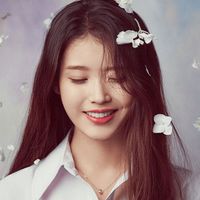 Became a fan of IU
You can now view more their stories