Singer songwriter IU has taken to her official fan cafe to tease her fans about a possible comeback album in the works.
IU just recently conversed with her fans through her official fan cafe, discussing about various topics ranging from the weather to her current activities. She began by asking, "How have you been?, followed by "It's so cold these days. Bundle up warmly, everyone."
Fans were happy to be talking with their idol just as any other day, but IU then dropped a spectacular bomb on us. She suddenly asked, "Should I stop resting now and start working?" She continued, "Honestly, I haven't just been resting. I've been working hard quietly." She expressed her wish to meet her fans soon by stating, "I miss you guys."
IU knew no mercy as she took her fans' hearts on a roller coaster as she revealed, "Today, I'm recording a song that I really like! I think this song can become the most beloved song by my Star Candies (her fans)." It appears that the singer-songwriter-idol-actress is back to her recording studios to begin the works of a possible comeback!
IU's new album will be the first album since her self-produced mini-album, "CHAT-SHIRE" that dropped in October of 2015. She had been busy all throughout 2016 as an actress for her hit drama "Moon Lovers", but perhaps she's finally switching gears back to music!
Meanwhile, you can catch glimpses of IU's daily life on IU TV through YouTube!
https://www.instagram.com/p/BQmw3T1BEYV/?taken-by=dlwlrma
Must Read : Video )) IU 2017 Calendar Preview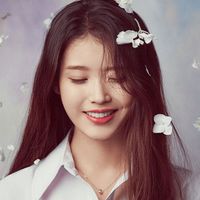 Became a fan of IU
You can now view more their stories